Avocado Caprese salad is one of the easiest and most refreshing side dishes you can serve with any meal, especially topped with a tangy balsamic glaze.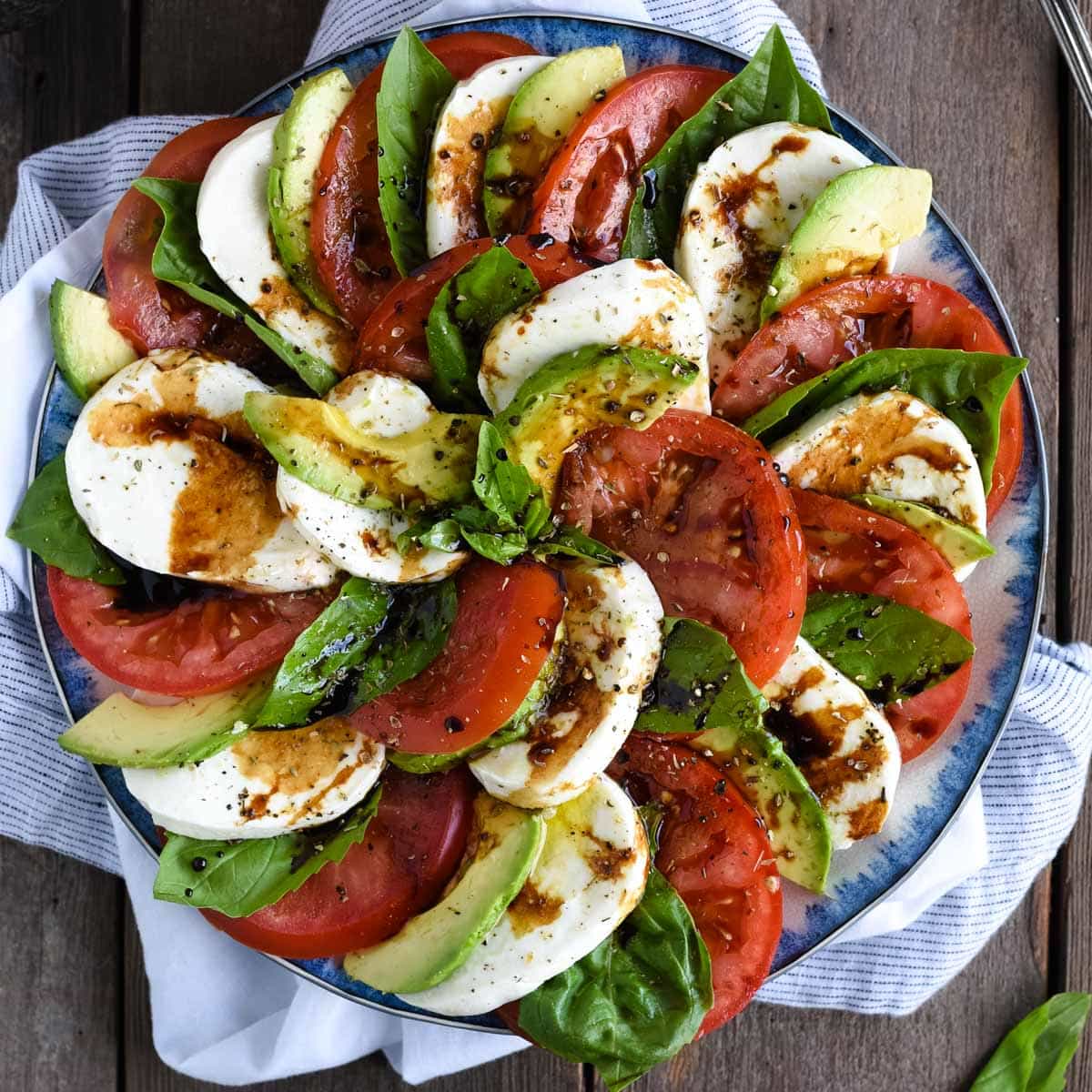 Avocado Caprese salad is the salad to conquer all salads. I'm a Caprese addict already and probably ate my weight of them in Italy earlier this summer, but something about adding that avocado brings an extra level of creaminess that I just adore. Then instead of topping with straight up balsamic, drizzling a thickened balsamic glaze over the top brings a whole new level of complexity to the mix.
Sure you can just top with olive and vinegar and call it a day, and I do that all the time when I'm in a crunch. The glaze is just so much more satisfying though if you can take the extra 15 mins that it takes to whip it up.
And, not to undersell the recipe, but they sell a shelf stable balsamic glaze at Trader Joe's that is to die for. Here's a link to the glaze on Amazon to show you what I mean, but know that its under $5 a bottle in-store. This stuff is now a pantry staple in my house. Its seriously that delicious.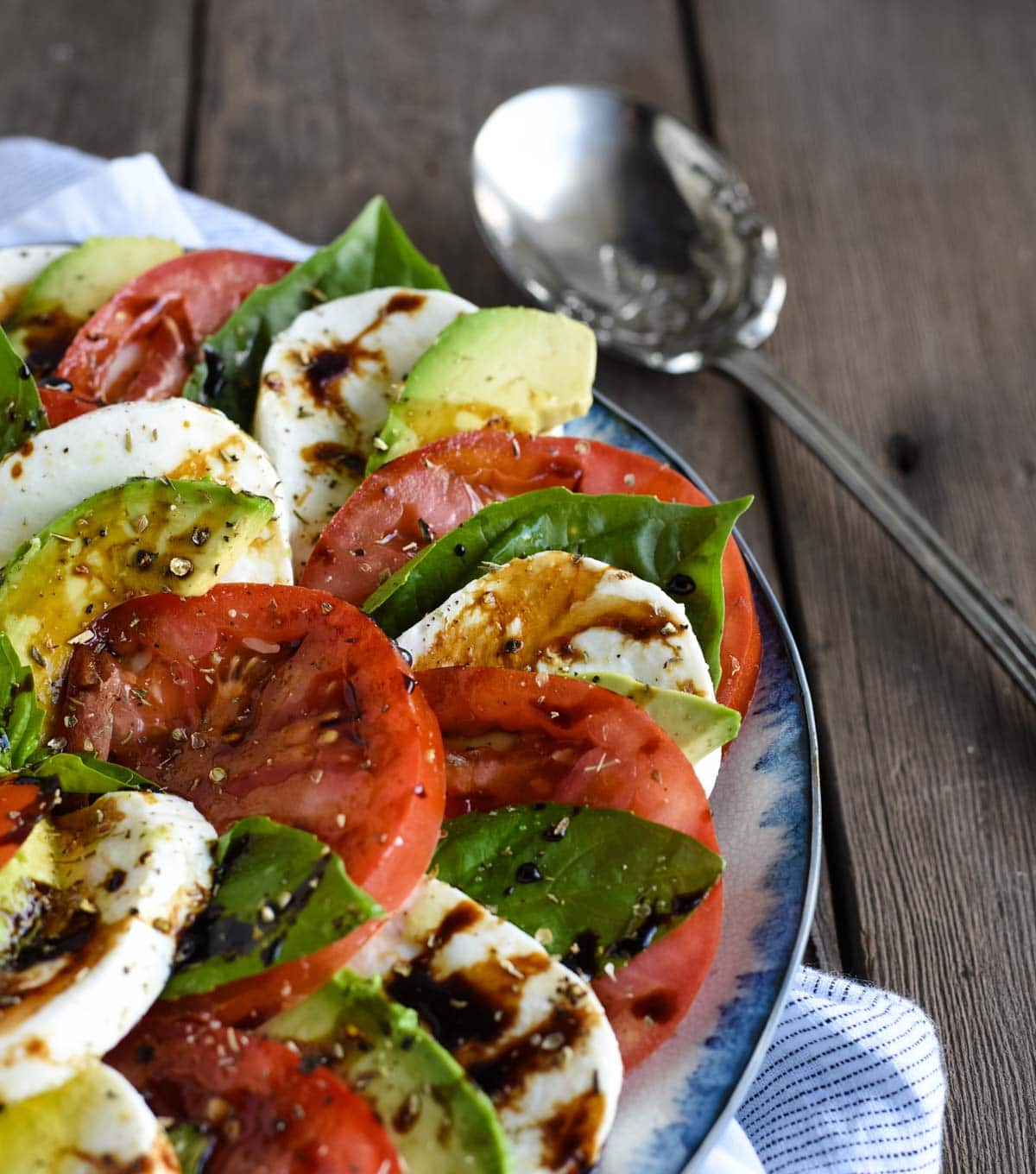 I've always been of a DIY-er though, for better or worse so I often opt to make glaze on my own. The choice is yours though and you can flip flop between the two like I do, depending on how much effort you feel like putting in.
Creeping into motherhood, I'm sure that shortcuts are going to become the norm in my kitchen. I'm already finding that I don't have the energy for long, complicated recipes in pregnancy so I can only imagine how this is going to intensify with a newborn.
I've shared before that veggies weren't exactly my friend there for a while, but this food aversion is starting to go away (thank god), and I'm back to reveling in the salads. I've been making avocado Caprese salad and my go to avo-cucumber salad like they're going out of style. If you're looking for new ideas, check out this list of 12 salads that I put together earlier this year. I'm slowly working my way through them and haven't found a bad one in the bunch yet. …