Curry lentil soup that's chock-full of healthy yet delicious ingredients that meld together into a comforting, fulfilling, nutritious meal.
With summer right around the corner, I wanted to get one last soup recipe out. I can't wait for summer but am going to miss my winter soup habit oh so much. Its almost impossible to make a bad soup in my opinion. It isn't like seasoning meat or baking where you've got to cross your fingers and hope for the best when you're experimenting. Oh no, with soup you just adjust as you go.
This vegetarian / vegan curry lentil soup is no different. The first time I made it was just as good as the second. The technique was improved, but flavor was excellent both times. If things don't taste quite right, its within your power to change it. Just add seasonings slowly and taste as you go. There's no way to screw this one up.
In addition to tasting fabulous, this plant based soup is absolutely filled to the brim with veggies and other good for you ingredients. Curry has been linked to health benefits for arthritis, dementia, and even stroke victims. Kale and carrots speak for themselves on the health food front.
Lentils though, my friend, lentils are where its at. They're an excellent source of plant based protein with tons of other lesser known nutrients hiding in each tiny little legume.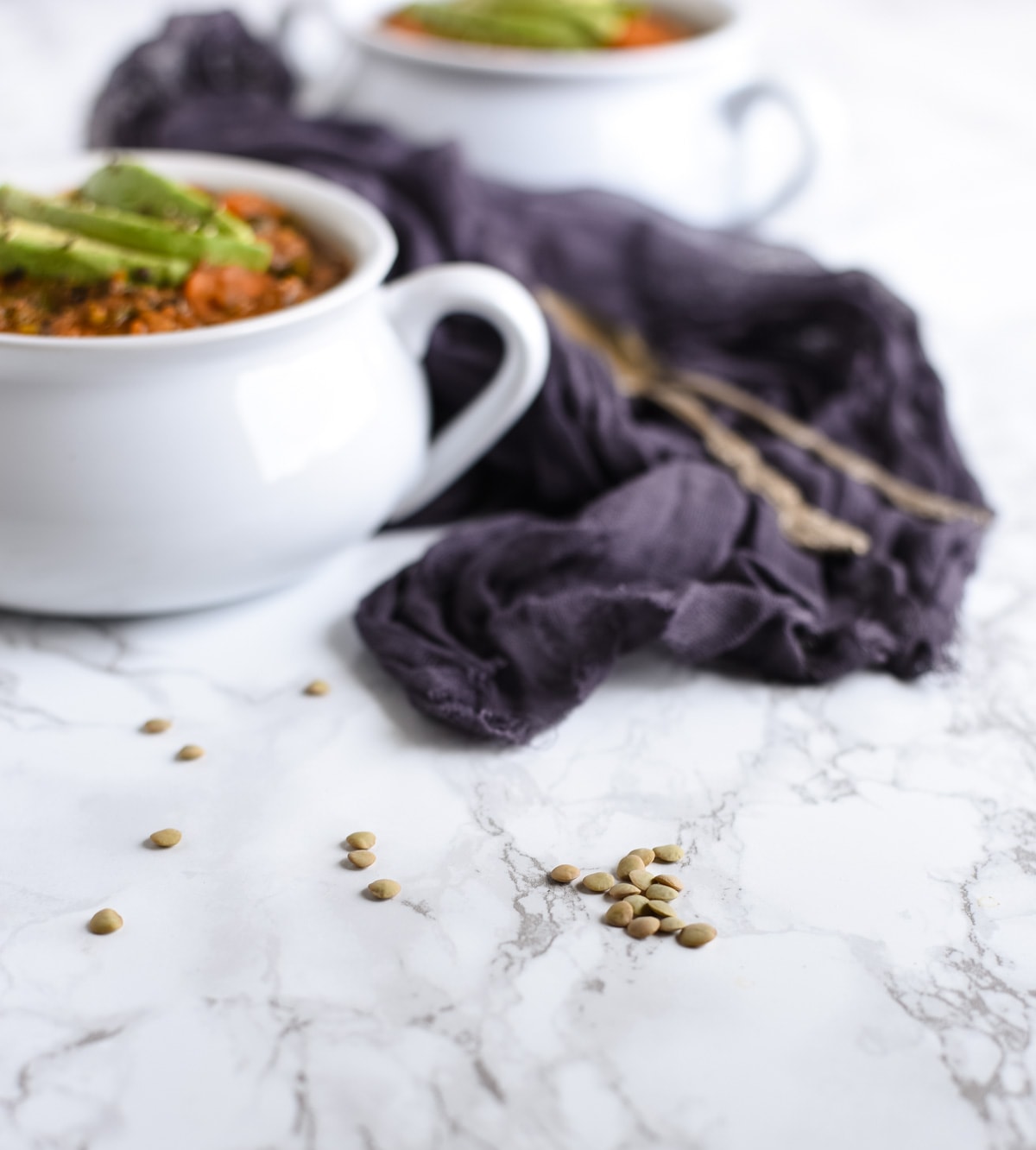 If you're not a lentil fan, you definitely should reconsider. Lentils are the king of folate with significant sources of fiber, protein, iron, and a slew of other essential vitamins and nutrients too. Folate is a pregnancy vitamin must so I've been overloading on folate rich foods like lentils, beans, and avocado.
With all of the prenatals I've been downing, its a relief to sub in a soup or other folate loaded meals from time to time.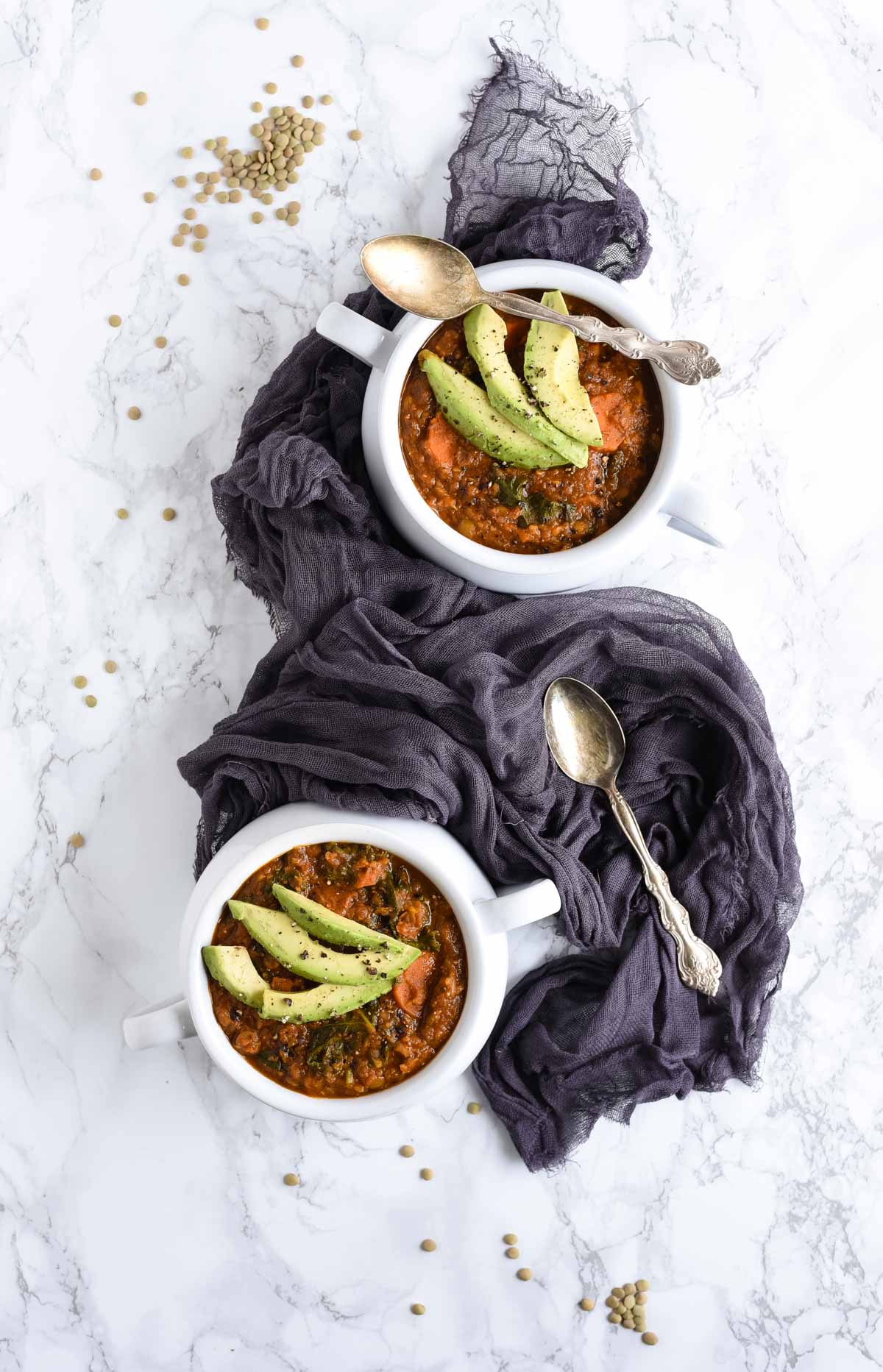 The only real craving I've been having is for fruit and carbs.
Must. Eat. All. The. Carbs.
But if you balance all the bread and pasta with nutritious dinners like this curry lentil soup, whats the harm? I mean come on, its basically begging to be served with a big, fat slice of bread. And the avocado topping? Gah! Why have I never thought to put avocado on lentil soup before! Its sooo good.
I had a few avocados I had to use up and spied them just as I was spooning the soup into bowls. You can go without, but its really a match made in heaven.
I know I've shared a red lentil curry recipe but this is the first FNF green lentil recipe I've shared with you. My version is largely based on Cookie and Kate's lentil soup which is excellent as is, but I really think the additions I've made with coconut milk, more spices, and the avocado topping take it to a whole new unique level. …