Mushroom brown rice pilaf is the perfect side dish! Its easy, filling, loaded with veggies and flexible enough to go with whatever main dish is on the menu. 
A mushroom brown rice pilaf may sound like a boring healthy side dish, but I can assure you dear friends, this one is not. This recipe is full of flavor, yet won't steal the spotlight from whatever you're serving it with. The flavors are versatile enough that it goes with pretty much anything too.
This is great for someone like me that likes making larger dishes and reheating leftovers for weeknight meals. When I get home, I'm normally too ravenous to wait for brown rice to cook for an hour, but if I've got leftovers I can reheat, I've automatically got a healthy side dish that makes dinner prep that much easier.
After being subjected to my camera, this particular pilaf got paired with two different entrees on two different nights. The first was a simple lemon dill salmon, and the next night the leftovers were munched alongside a saucy chicken dish. Both worked perfectly, complimenting the main dish as if it was made especially for it. Win, win, and win again.
As if brown rice isn't nutritious enough, this recipe gets waaaay healthier when you add 1/2 pound of mushrooms to it. Mushrooms are an immunity superstar so this healthy side dish does double duty in keeping you functioning this time of year when colds and flus are running rampant.
This is excellent news for me because mushrooms are one of my all time favorite veggies. They've got all the satisfying umami  flavor and meaty texture to hit all the savory cravings you don't even know you have. Mmmmmm mushrooms…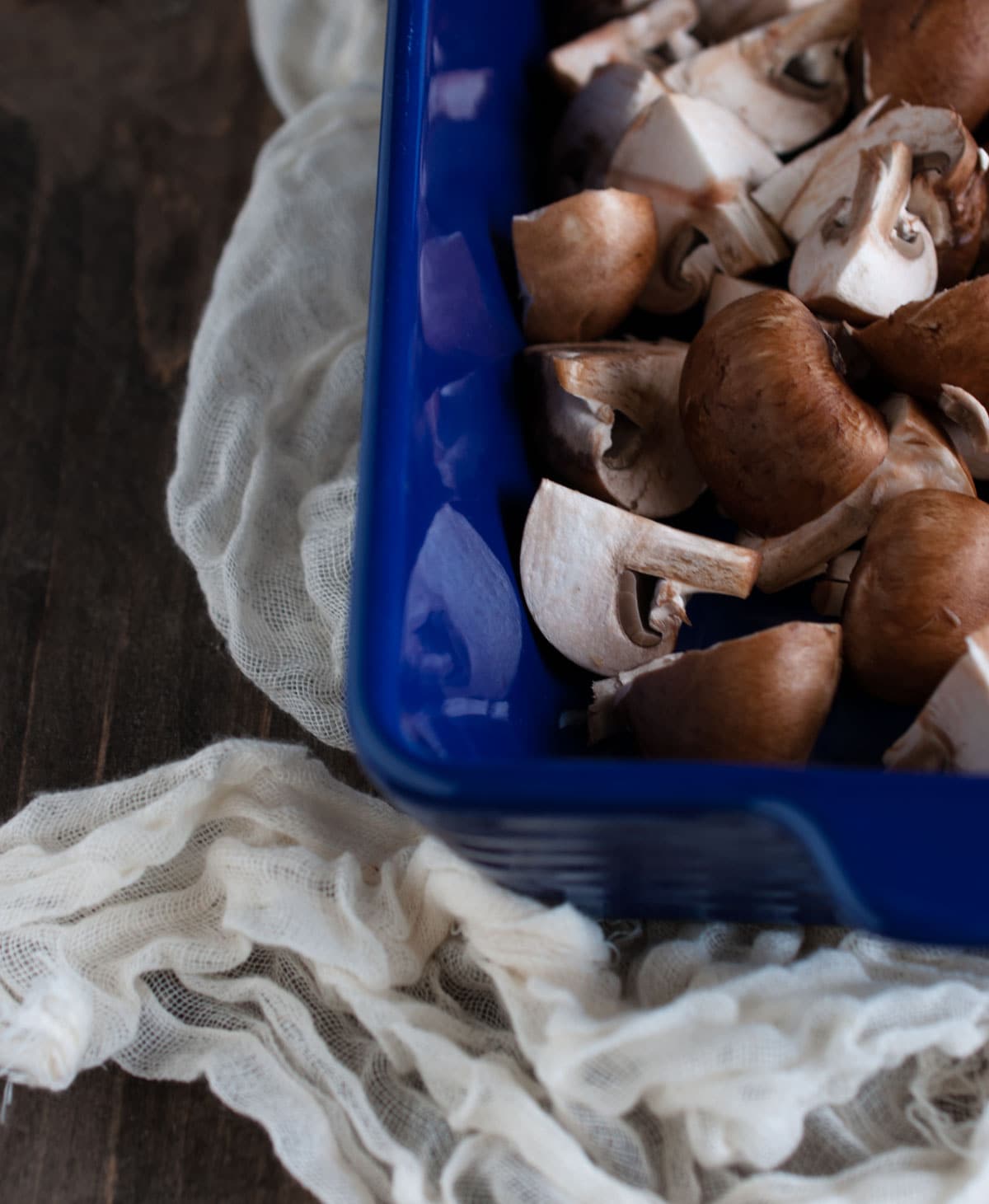 Between the mushrooms and brown rice, there are eight grams of protein per serving in this healthy side dish. That's pretty incredible for a side! Especially if you're vegetarian and really need that extra protein push.
I myself, really relish any plant based protein that I can get. Countless studies and articles have preached about the positive impact plant based lifestyles have on your longterm health. It reduces your risk of heart disease, cancer, high blood pressure, and the list goes on and on. Veggies are good stuff ma frands. Embrace them. …