These gluten free coconut flour cookies are a coconut lovers dream with coconut flour, coconut oil, and no refined sugar – all this while being decadently sweet and tasty!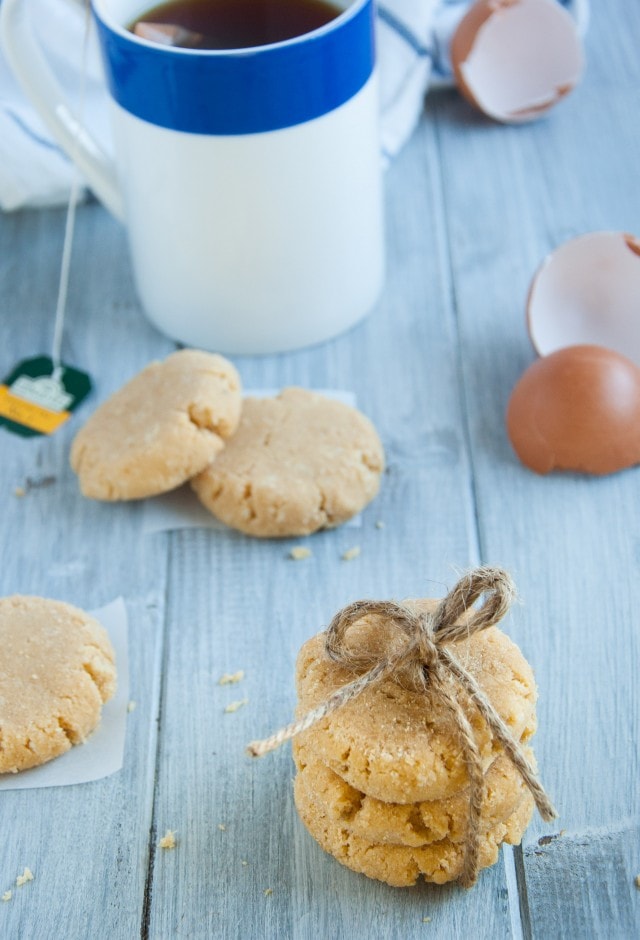 I don't think its any secret that coconut is one of the best tasting health foods out there. It seems to be one of those love it or hate it flavors, a favorite for tons of us and despised by others. I happen to be a major member of the fan club myself and if you're on board with me on this, I've got quite the cookie for ya.
It all starts with coconut flour.
I'm not gluten free by any means, but I love the idea of making flour out of coconut. Totally brilliant, right? This makes it high in fiber, low-carb and altogether a health superstar, but in addition to all that good stuff, it can also taste absolutely great, which is critical for cookies. Flavor is a cookie 101 requirement, gotta taste good. If you don't have that, you don't have a cookie.
If you're also a member of the coco-obsessed clan and haven't tried coconut flour yet, paleeease do. I want you to be just as into it as I am so we can share our cocolove over the interwebs and whatnot. The rumors are true that it can be tricky to bake with, but once you get the hang of it, coconut flour will become a pantry staple in your kitchen like it is in mine forever more. Agreed? Good.
So, back to this particular coconut flour cookie. We've spent a lot of time talking about the flour, but this little cookie doesn't stop there, its got three different kinds of coconutty ingredients! Coconut oil and shredded coconut also make an appearance, along with a bit of maple syrup and a touch of vanilla for good measure.
The end result is a delicious, crumbly morsel made from wholesome ingredients. The 'wholesome' part makes eating cookies pretty much a diet necessity. I mean, you've gotta get your daily quota of wholesome, right? Right.
One thing you learn quickly in baking with coconut flour is the need for eggs. I know there might be some sneaky vegan way of getting around this, but I haven't found one myself. Coconut flour absorbs a lot of liquid and eggs act as a binder to help hold the cookies together so they aren't a complete crumbly mess. Don't get me wrong, these cookies certainly are a tad bit crumbly, but without eggs, they're hopeless.
Even if you don't care about gluten in particular, but happen to be riding the Paleo train, these coconut flour cookies will work for you too. Its hard to find desserts that pass the Paleo test but these coconut flour cookies are cave man friendly. Yup, for those cave men that had hand mixers and baking sheets and leopard aprons of course.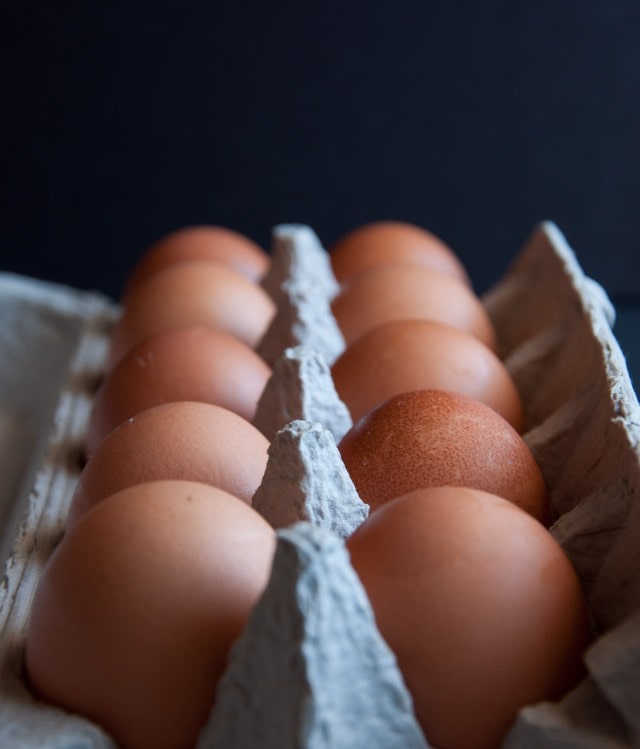 The first time I made these cookies, I wasn't quite sure how I felt about them… but then I couldn't stop eating them so I figured I was onto something. Then Ted couldn't stop eating them either so at that point I knew I had to share 'em. After a couple more attempts, I think this is the best version of this recipe. The trick is to let the dough sit for a good 10 minutes before rolling into balls and not to over cook them. For some odd reason, they're almost better the next day too.
If you don't like the texture that the shredded coconut adds, you could probably get away with replacing it with coconut flour, but if you do this, make sure to add an extra egg in to help bind it all together. Again, lessons learned cooking with coconut flour: eggs are your friends.
On another note – if you have any other good coconut flour recipes, please share them with me! Pretty please.
These gluten free coconut flour cookies are a coconut lovers dream with coconut flour, coconut oil, and no refined sugar - all this while being decadently sweet and tasty!
Instructions
Preheat oven to 350°F (176°C).

Stir coconut flour, almond meal, shredded coconut and salt together. Add melted coconut oil, vanilla and maple syrup and mix. Add eggs in and mix well. Let dough sit for 10 minutes to allow coconut flour to absorb the liquid.

Roll approximately 2 Tbsp. of dough into a ball and place on cookie sheet. Repeat with remaining dough to form 12 balls total. Flatten balls to about 1/2 inch thickness using a spatula.

Bake cookies for 12 - 14 mins until firm but not brown. If in doubt, it's better to under bake these cookies slightly than to over bake.
Nutrition
Calories: 157kcal | Carbohydrates: 10g | Protein: 2g | Fat: 12g | Saturated Fat: 9g | Cholesterol: 27mg | Sodium: 66mg | Potassium: 37mg | Fiber: 2g | Sugar: 7g | Vitamin A: 40IU | Calcium: 19mg | Iron: 0.4mg