Eggplant lasagna roll ups are a delicious meatless meal for both vegetarians and meat eaters alike. This recipe is loaded with protein, making it extremely filling and satisfying when its overall pretty light and healthy. The marinara and ricotta gives the dish a richness that can't be beat!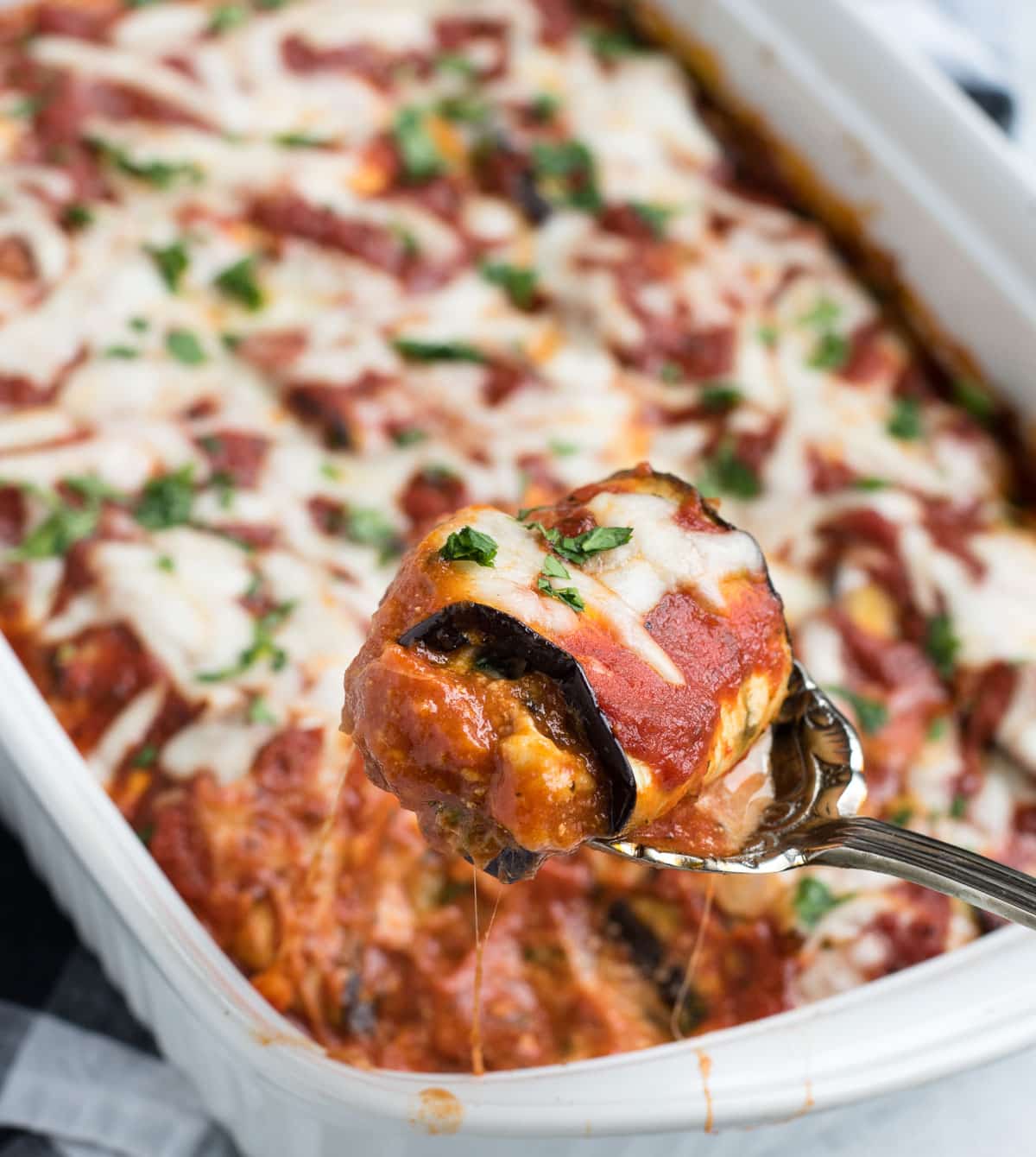 I know I say it a lot but this recipe is one of my absolute all time favorites! What? I can't help having a lot of favorites! This one is truly up there though. Like, pretty darn close to the top. I've made these eggplant lasagna roll ups many, many times by now. I'm sure I got the recipe originally from somewhere and I'd love to give credit where its due, but honestly, I can't remember how or why I started making these and have tweaked my version so much over time that its impossible to trace it back at this point. I've tailored this recipe for eggplant lasagna roll ups to pull the best elements of both lasagna and saucy eggplant dishes into one delightful dinner. I've also tried to simplify it as much as possible.
It still isn't a 'simple' recipe per say, but its as easy as it can be and totally worth the effort. Like lasagna, this recipe has numerous steps and takes some time so it isn't a quick weeknight dinner. Its totally worth making a Saturday night of it though. This is for those of you whose Saturday nights are filled with tasty food, Netflix binging and glasses of wine. My bar hopping, booze guzzling weekends are pretty much over, or at least few and far between so I'm all about a foodie evening in. I swore I wouldn't get old… but then it just happened. I really don't miss it most of the time either. Especially when I get to sit at home and stuff my face with food like this and snuggle the cutest baby I've ever encountered. Win-win for this lazy food lovin baby snuggler.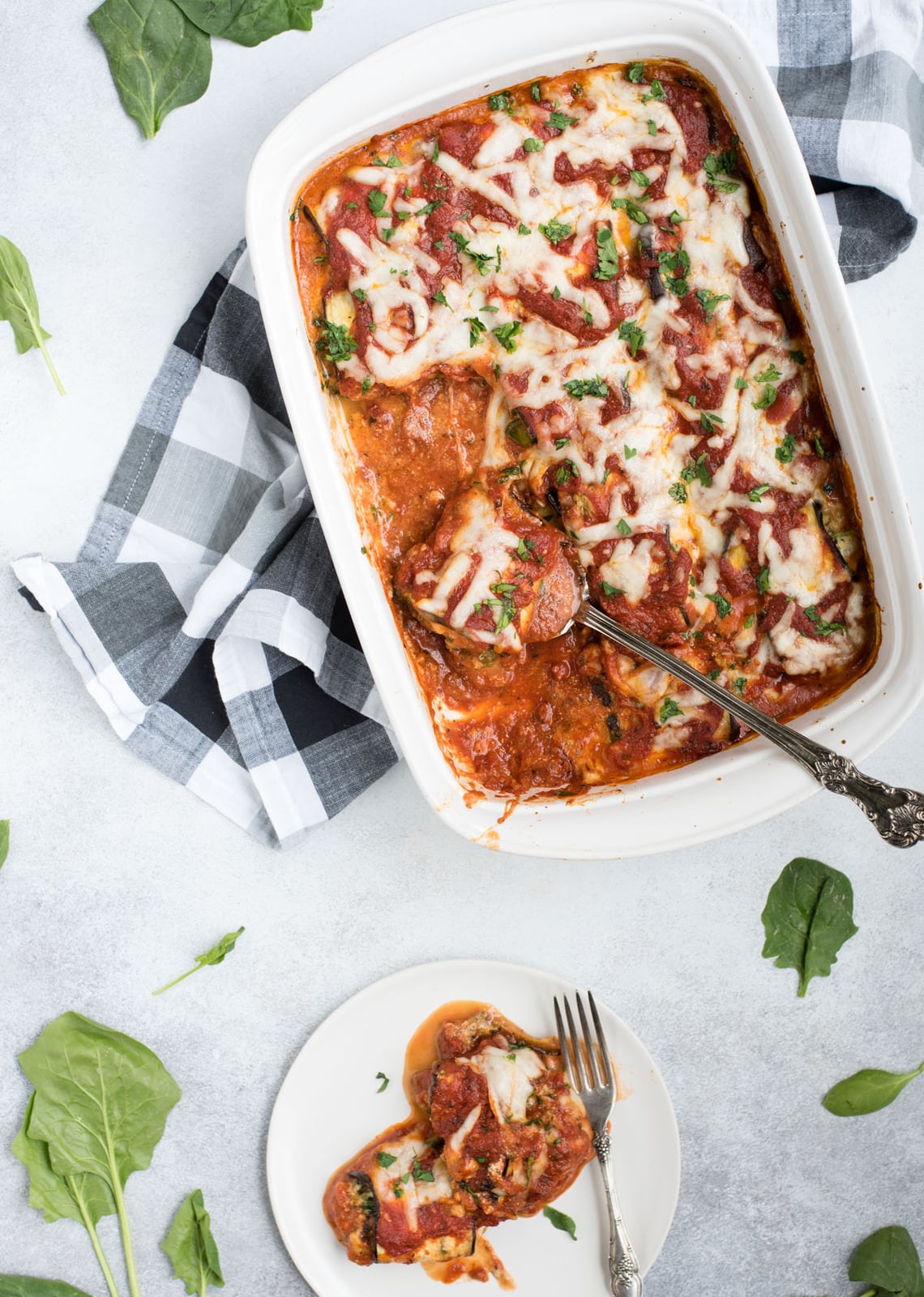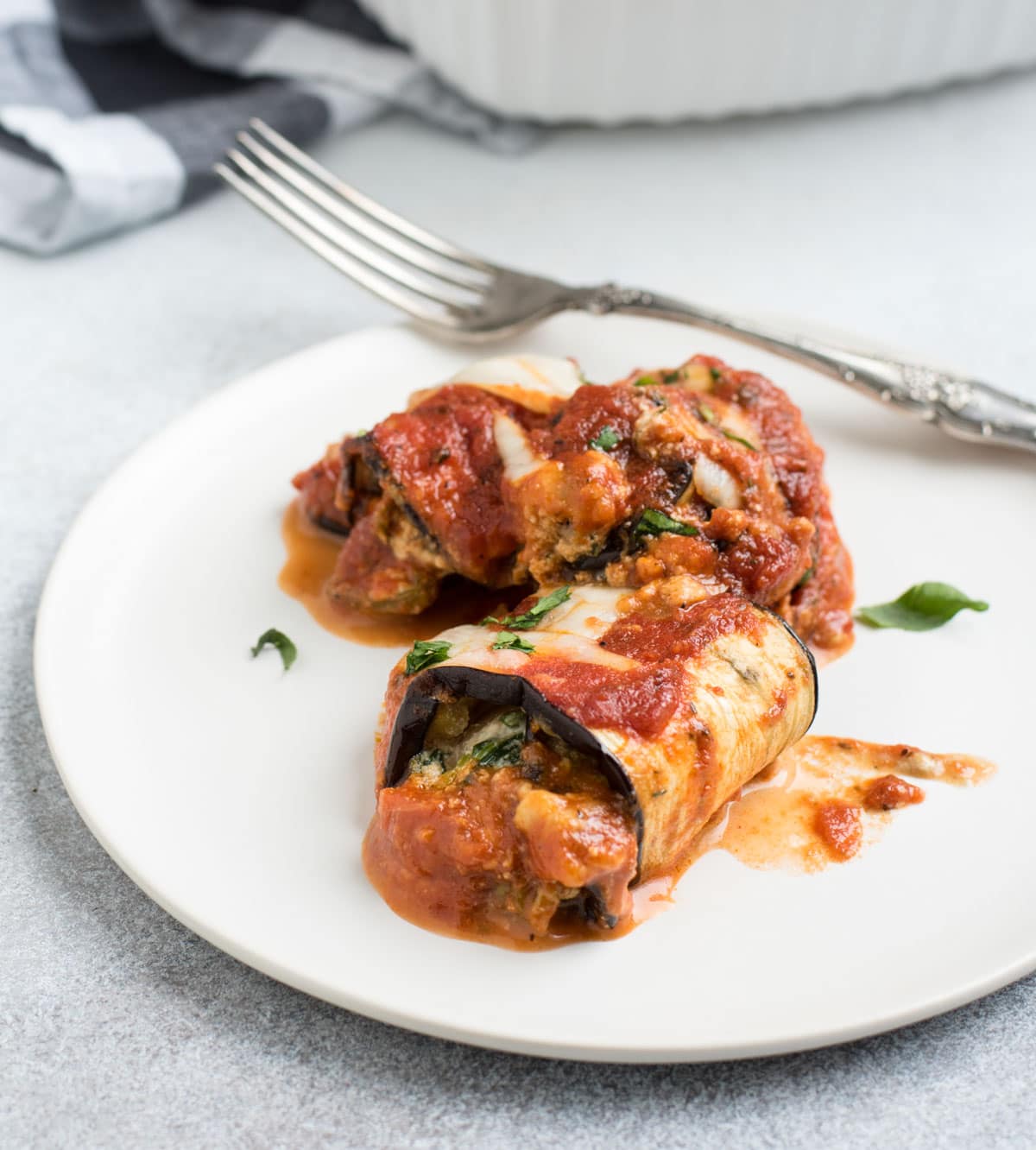 Most of what makes this recipe a little extra work is the eggplant. Eggplant just needs a few extra steps to make it taste good. If you skip the salting step, it can taste bitter and will leach out extra water, making the dish soggy and watery. No bueno. Eggplant aside, the rest of the recipe isn't too complicated. …