Honey cranberry sauce with zesty orange and spicy cinnamon that's naturally sweetened with honey. So easy and tasty, you'll never buy it pre-made again!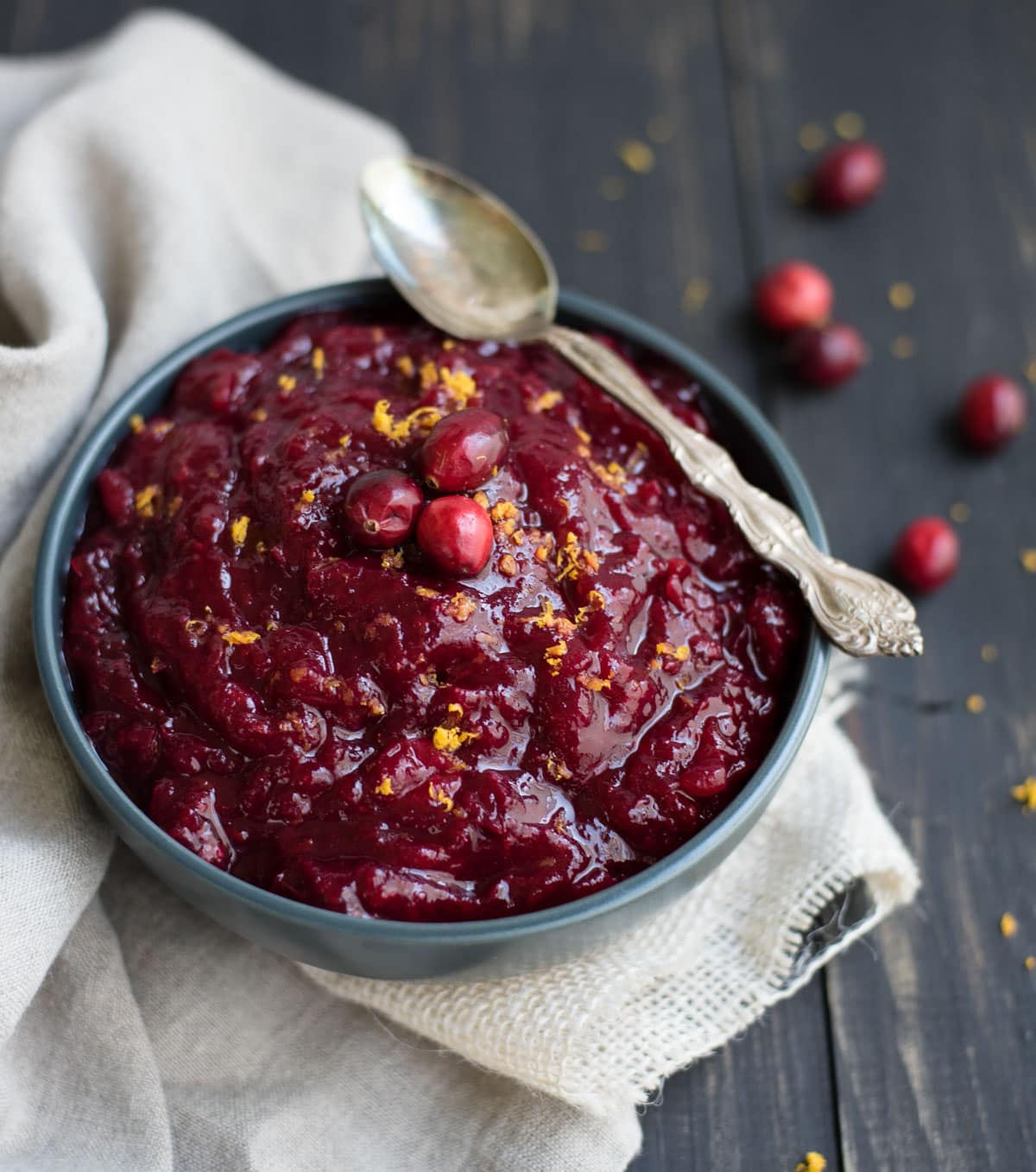 Thanksgiving is a big deal at our house. By big deal, I mean like 20+ people, two styles of turkey, a bazillion sides, a friend dressed as a pilgrim kind of big deal.We have been doing a 'friendsgiving' pretty much since we moved into our first rental house sometime around 10 years ago and the tradition has followed us from home to home, never dying. Its always tons of fun and goes to the wee hours of the morning, sitting around snacking, drinking far too many spiked apple ciders and wines and just enjoying time spent with good friends. Its truly one of my favorite days of the year.
This year, we're abandoning all of the hullabaloo for a low-key dinner with some, ahem, purchased sides instead. Baby is officially five days overdue and will most likely have a birthday that competes with the turkey each year. We're going to have to get creative on making little lady's b-day special and not abandoning this tradition that we love so much. Will we dress her as a turkey? Probably. I don't think I'm strong enough to resist the temptation.
Although this will be my mom's first Thanksgiving back in Portland in yeeears, since they moved abroad 7 (8?) years ago, I still wouldn't mind if little FNF baby decides to come on T-day and the feast gets pushed aside. Sorry mom, but this belly is starting to get epically uncomfortable and the sooner the better. If you're following my Instagram stories, you've seen the belly shots and know that my gut is pretty out there at this point. Any day now little babykins! I'd take you over a turkey this year!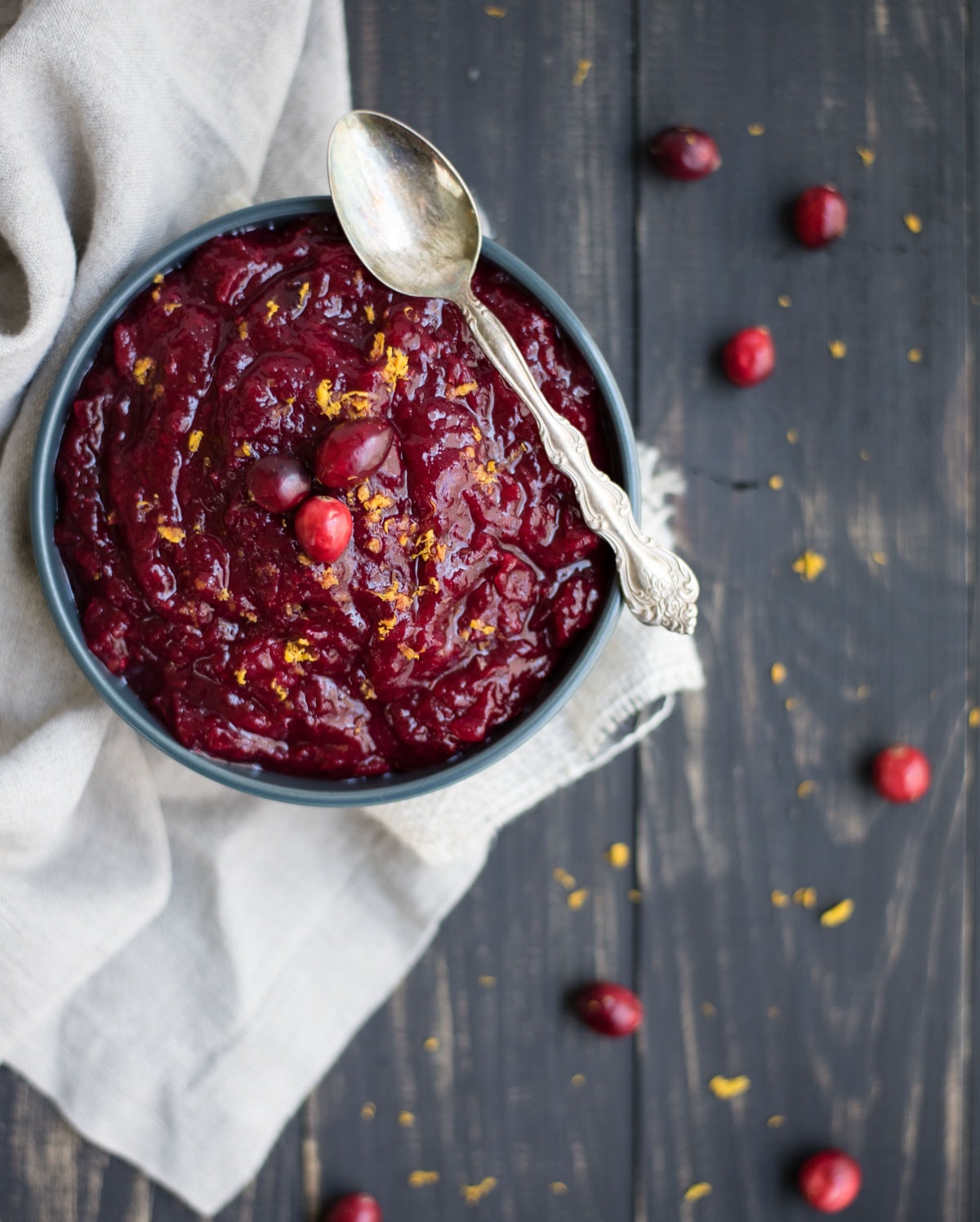 Anyways, how to bring this back around to honey cranberry sauce after such a long winded tangent? If you're not giving birth this Thanksgiving, you're probably going to be enjoying some turkey. I never used to be into cranberry sauce as a kid, but somehow started loving it later on in life. I just like a little smidge with my turkey. It doesn't take much to punch up the taste of the bird. …