Chocolate granola recipe that is made even more decadent by adding toasted coconut, pecans, and topping with a dusting of sea salt. The recipe is made with coconut oil and pure maple syrup instead of refined sugar. Its addictively delicious and tastes just like a chocolate macaroon!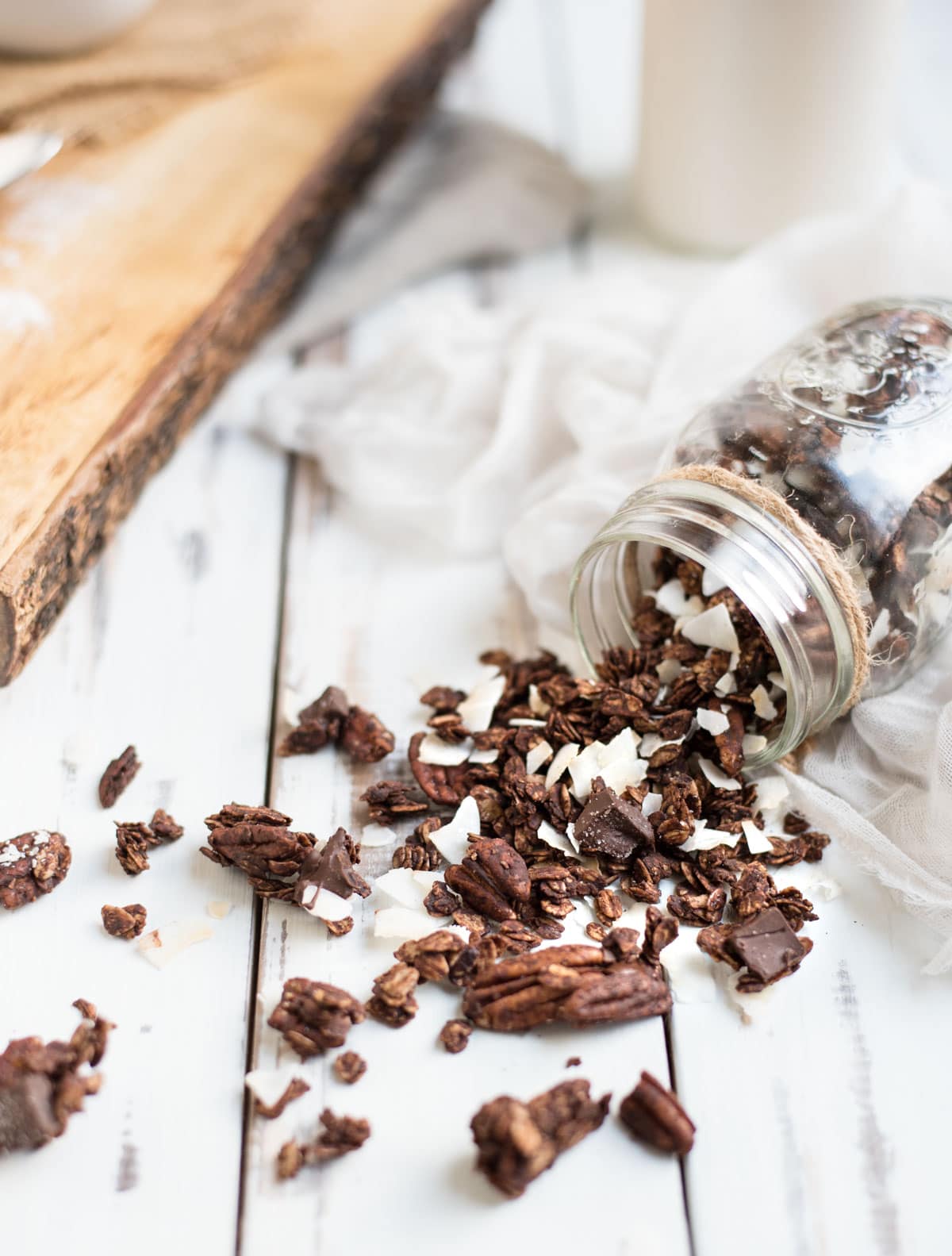 I know I may have said this before about past granolas I've made but, ahem, this one may top 'em all. This salted chocolate granola has coconut, toasty pecans, and two different levels of chocolate. Yup, chocolate on chocolate, and one of said chocolates is melty as can be. Its pretttty much what I'd live on all day errry day if that wouldn't make me have the physique of a marshmallow.
Granola isn't necessarily a health food since pretty much all granola is loaded with sugar and oil. This granola, however, minimizes both and relies on other flavors to round out the full flavor profile and make it still taste nothing like health food. Don't be sketched out! Even without refined sugar, this granola tastes better than any other chocolate granola I've tried, store-bought or homemade. Its all about that maple syrup baby. It makes everything taste delicious. I hate to brag this much about my own recipe, but I also want to convince you to try it. Because you'll love it of course.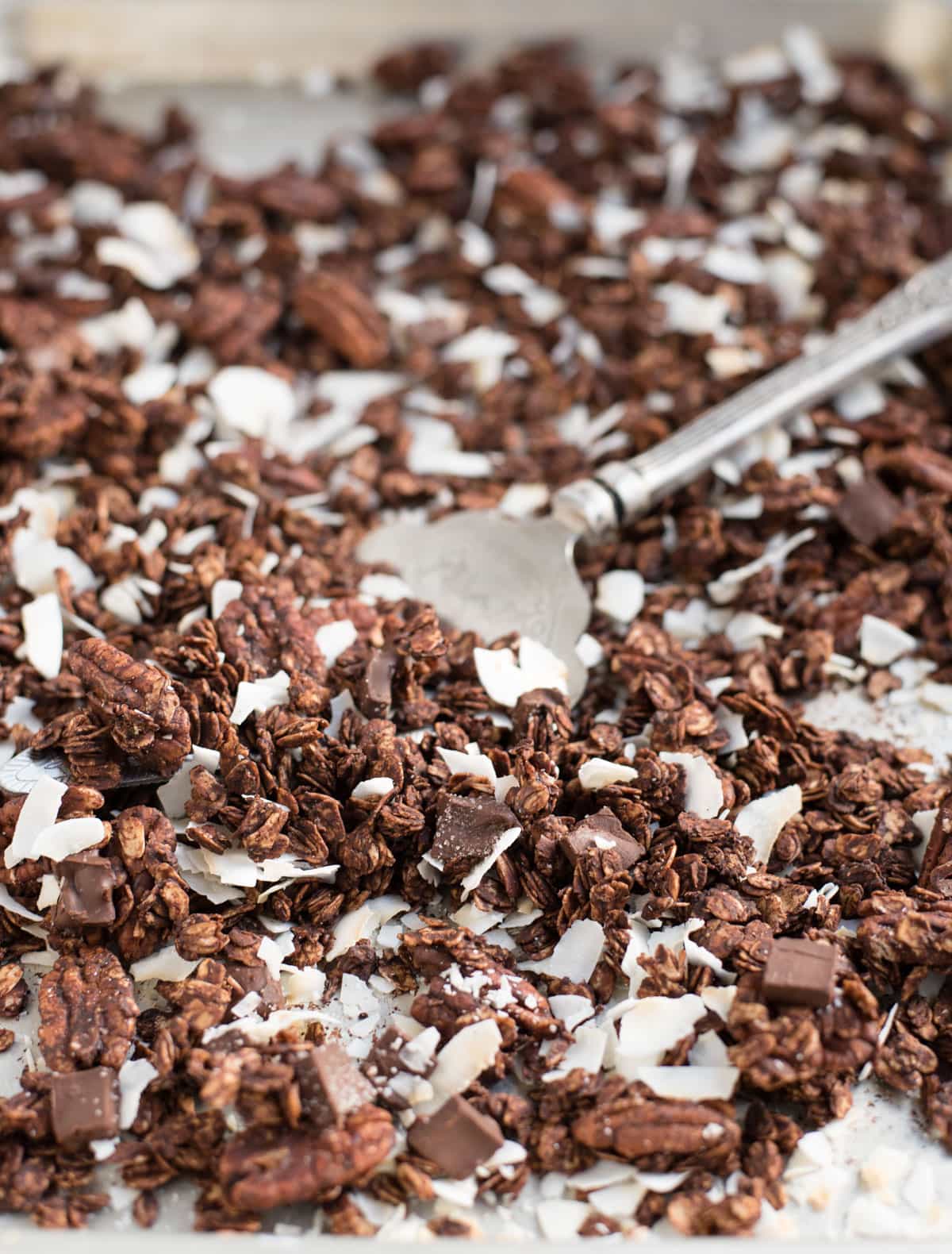 And the dusting of sea salt. How have I not mentioned that yet?? It makes an already good chocolate granola simply divine. I'm not sure when in my adult life time exactly I became aware that salt is the best thing to happen to chocolate in all of history, but it clearly is. I buy this Moonstruck chocolate bar and this chocolate bar all the time. Like, in thinking this over, probably way too often. I always have grand intentions of keeping it stashed away in the cupboard and each bar lasting awhile. Probably goes without saying but they never do.
And the pecans. My oh my do I love those nuts. I like all nuts, but some just work better in certain recipes than others. Almonds, pistachios, macadamia, you name it, love them. But with this chocolate granola, pecans are the perfect nut for the job. You can swap them out with whatever your favorite is of course, as with all recipes, I just wrote it out how I think it works best. You can make it your own if you have other nutty ideas you can't resist implementing. If you're a pecan lover, don't forget to check this spiced pecan recipe out. Its sheer heaven. …