Sweet and tangy pickled red onion and jalapeño with underlying notes of citrus. It's easy to make and delicious on tacos, other Mexican food or even burgers!
(Recipe originally published March 9, 2014, but pictures and post text have since been updated)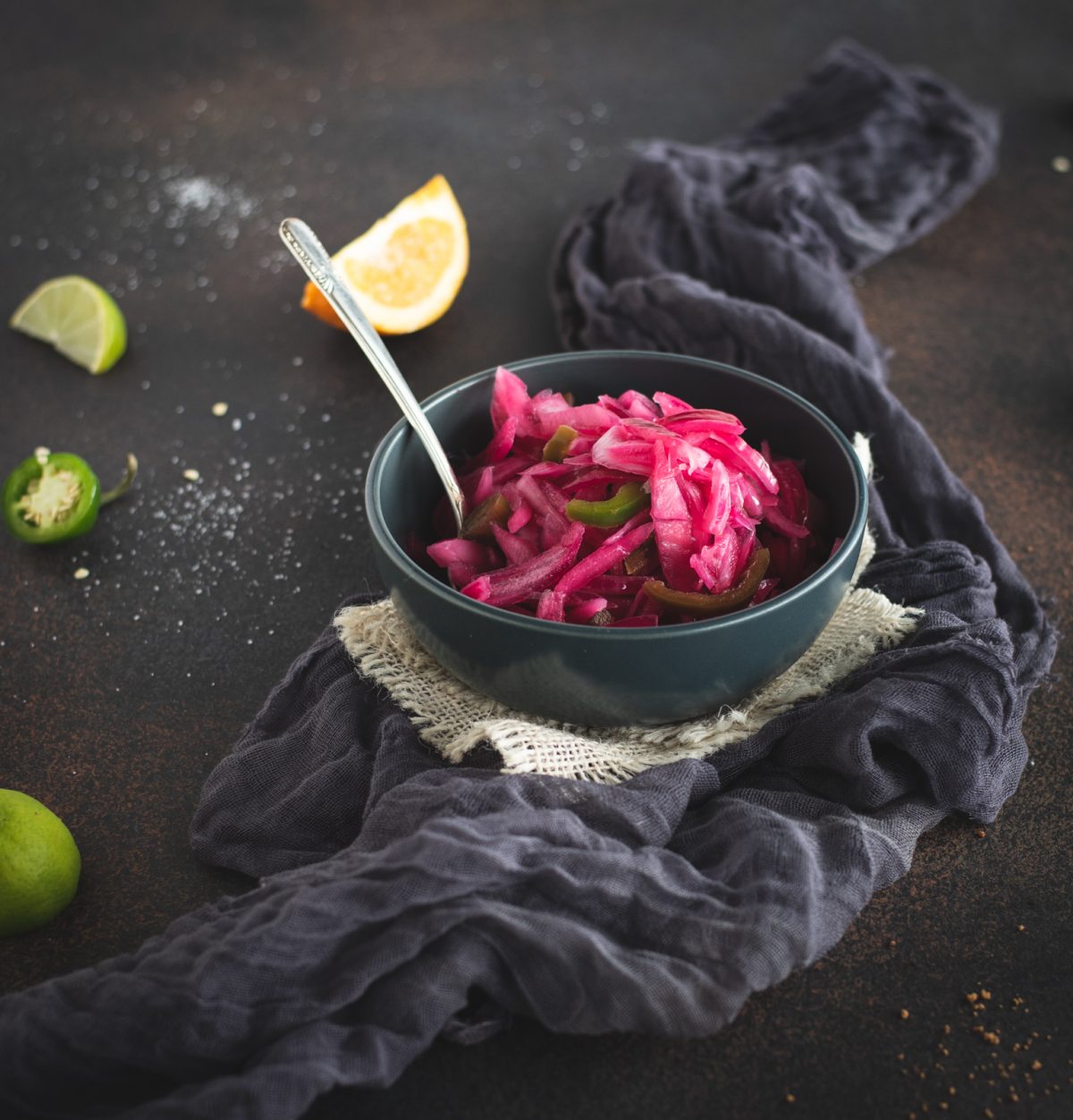 I have dreams about the pickled red onions I had last time I was in Mexico. They took what were already the best street tacos I've ever had into an out of this world realm of deliciousness. We went to the same taco cart ten separate times in our week long trip there – they were that good!
I've been lusting after good pickled red onions ever since and created a similar version as soon as I got back stateside. Something about that mix of tangy, sweet and spicy with the crisp crunch of the onion just makes every taco without them seem inadequate and mundane.
If you're skeptical since you aren't a raw onion fan, don't worry, they don't have the same bite. Blanching takes the oniony punch out and marinading overnight will cut it entirely. If you're doing the quick marinade, they'll still have a bit of a bite to them, but it really isn't a turn off. And this is coming from someone that isn't a raw onion fan at all, so I'd let you know if this wasn't the case!
The hint of tart lime is offset by the sweetness of the fresh orange juice creating a perfect balance of flavors that will leave you wanting more and more, unable to stop eating them. At least half an onion worth didn't even make it to tacos because they were just too addicting to stop eating plain! Either that or I was just hangry and attacking them like a crazy person. Maybe a little of both.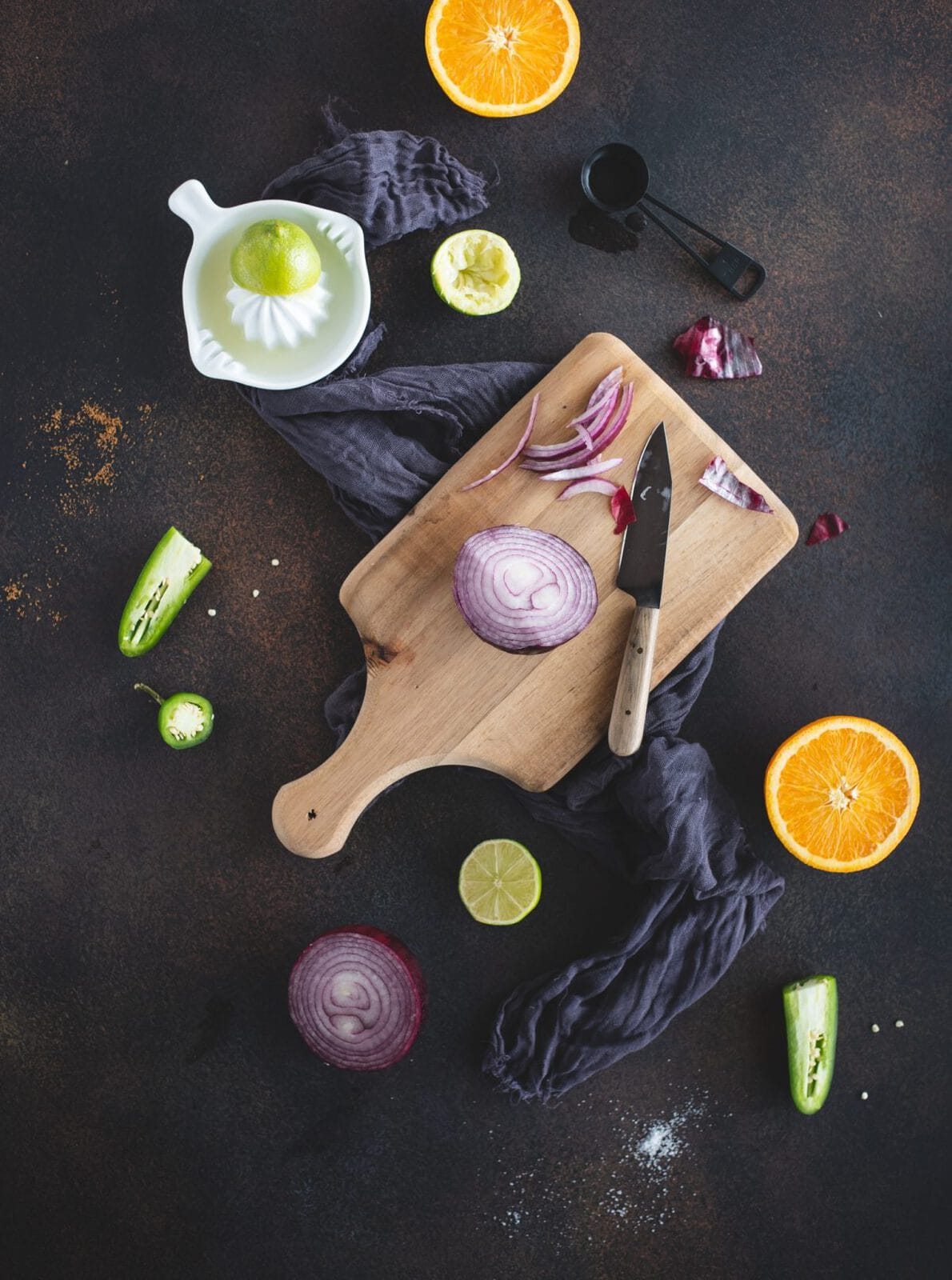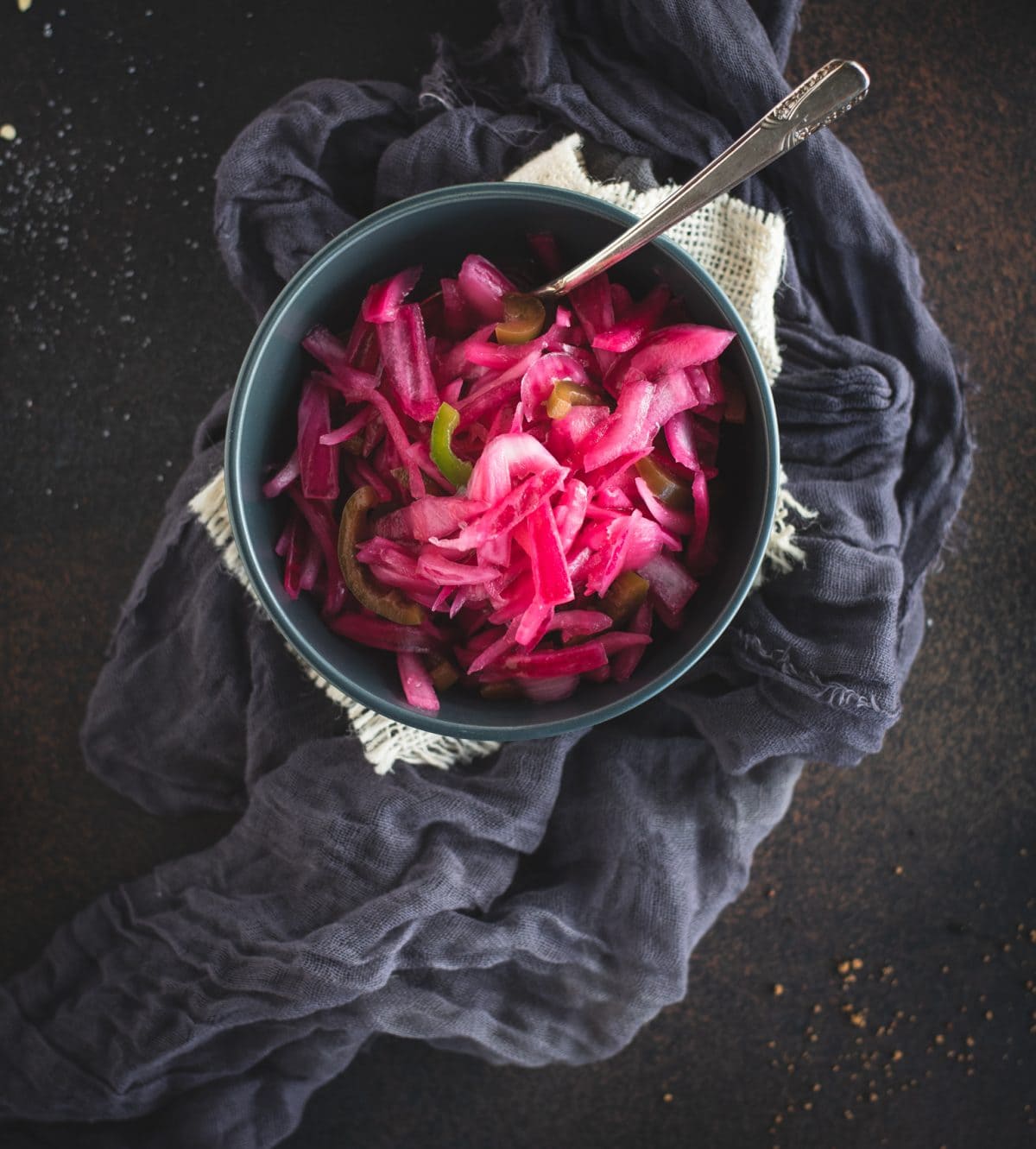 And don't stop at tacos! The crisp texture is the perfect addition to nachos, dips, sandwiches, wraps, burgers and whatever else you can dream up. Here are a few recipe ideas to get your wheels turning
And you get the point right? Add them to anything and everything. They're that good….