Tangy cilantro lime salad that is the perfect healthy side dish for any Mexican meal. Its fresh in flavor and comes together in 15 minutes!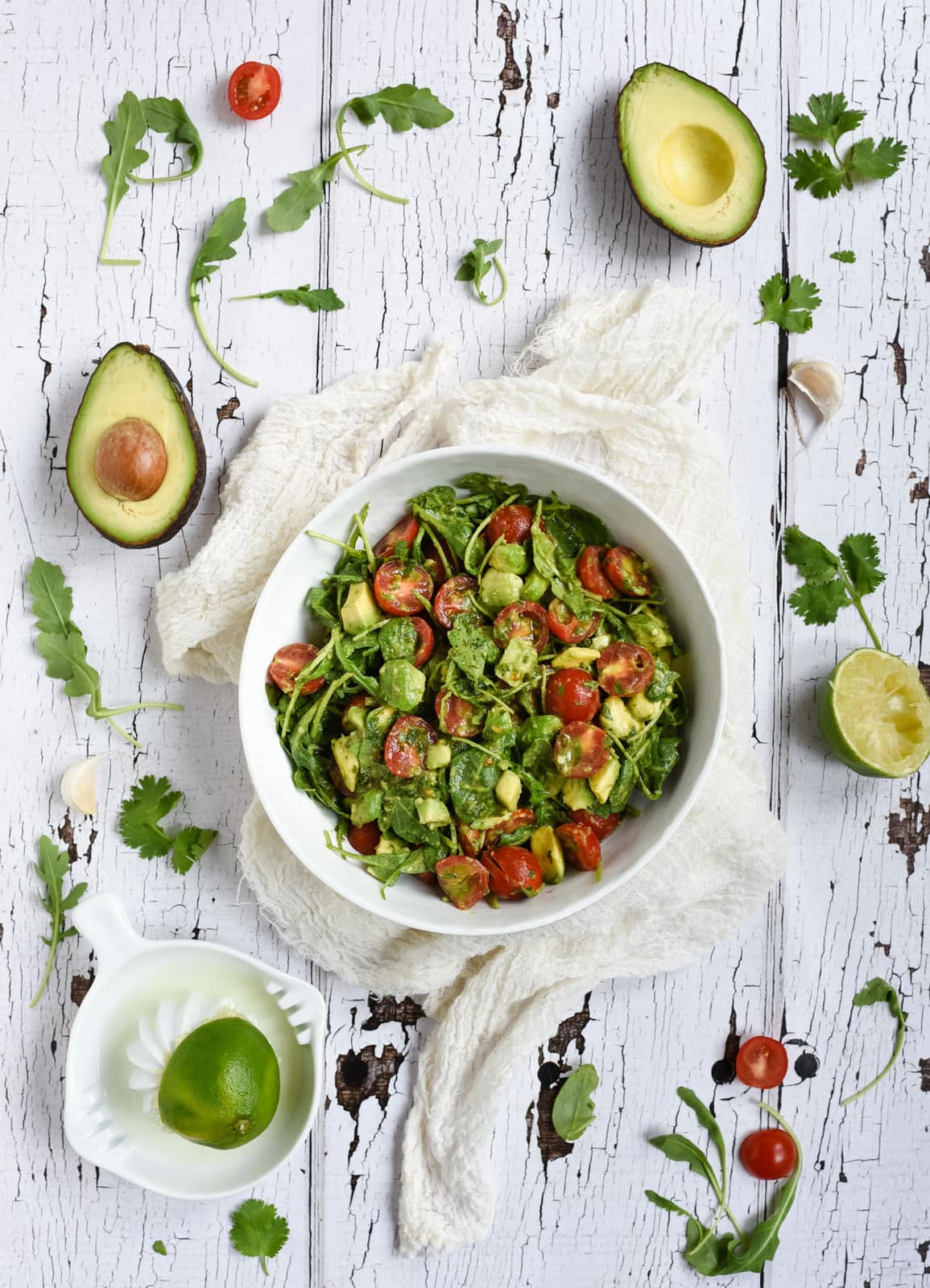 If you're looking for a quick and easy side salad for a tropical or otherwise zesty meal, look no further. Your mission ends here. This zippy cilantro lime salad is bursting with freshness and bold flavor. Its easily adjustable (I love adding cotija cheese to it and sometimes even pepitas!) and can be made in no time at all.
I don't know about you, but I always struggle to figure out a healthy side when I'm cooking foods like enchilada casserole or chicken tacos. Sure, those meals are hearty enough on their own, but I like to make a side or two on occasion, especially when we're having people over.
While refried beans and rice are always an option, let's face it, they're boring to no end. I mean, who actually pounds the beans and rice they give you at a Mexican restaurant anyways? I know they're never my highest priority.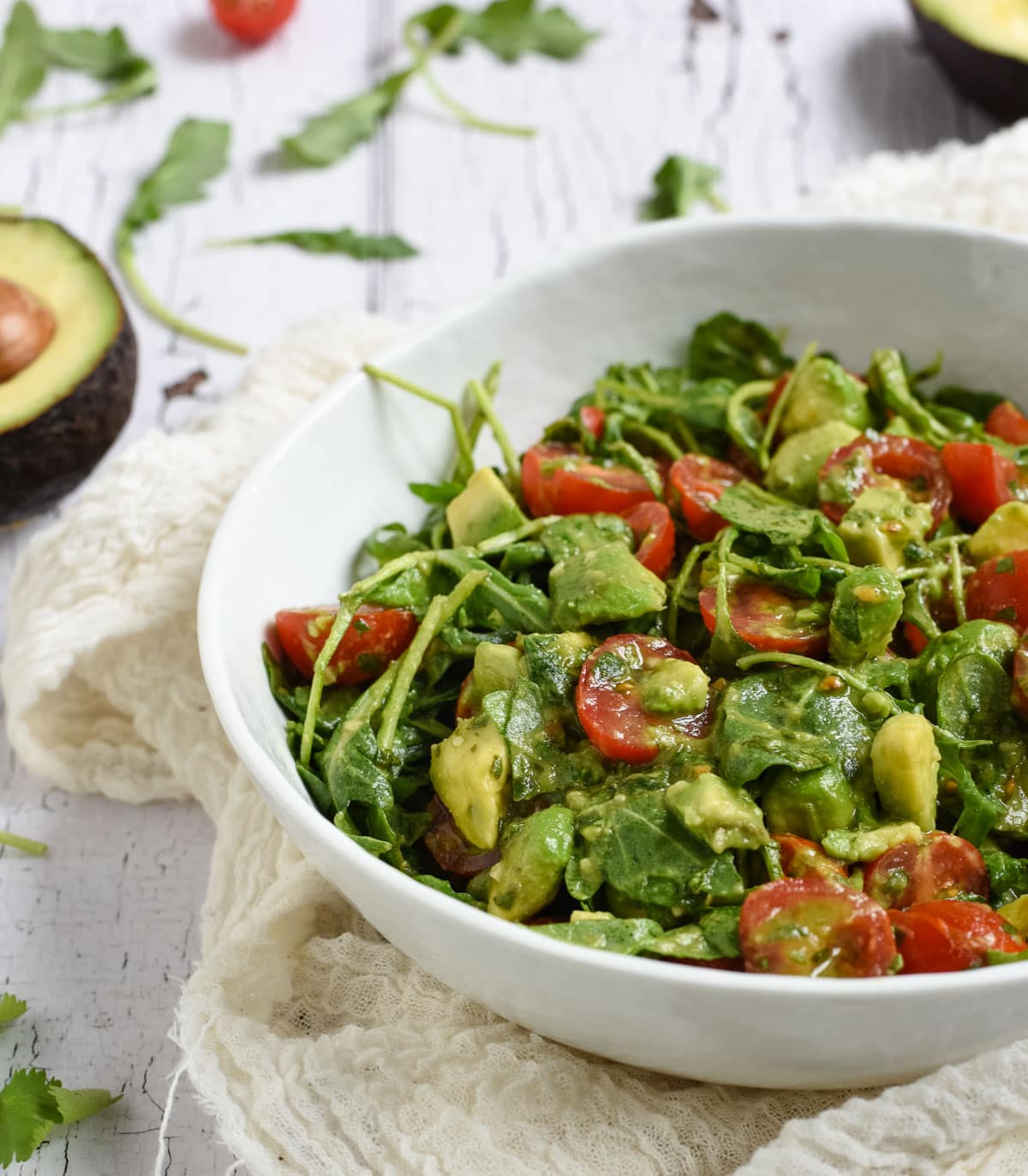 This is where a dish like this cilantro lime salad really shines. Move over beans and rice! We've got a new side dish on the table that puts you to shame.
The day I made this to shoot these pics, I ended up eating the salad for lunch all on its own. I think I added a boiled egg for protein, but other than that, this cilantro lime salad held its own perfectly well as a quick lunch.
Although it doesn't keep well due to the brown avocado and wilted arugula risk, you could definitely make the dressing ahead of time to speed the overall recipe prep up. I like using these mini mason jars, not just because they're adorable, but they're also the perfect size for quick dressings like this. When we're having people over, I'm always looking for cheats like this so that I can chillax and chat when people show up.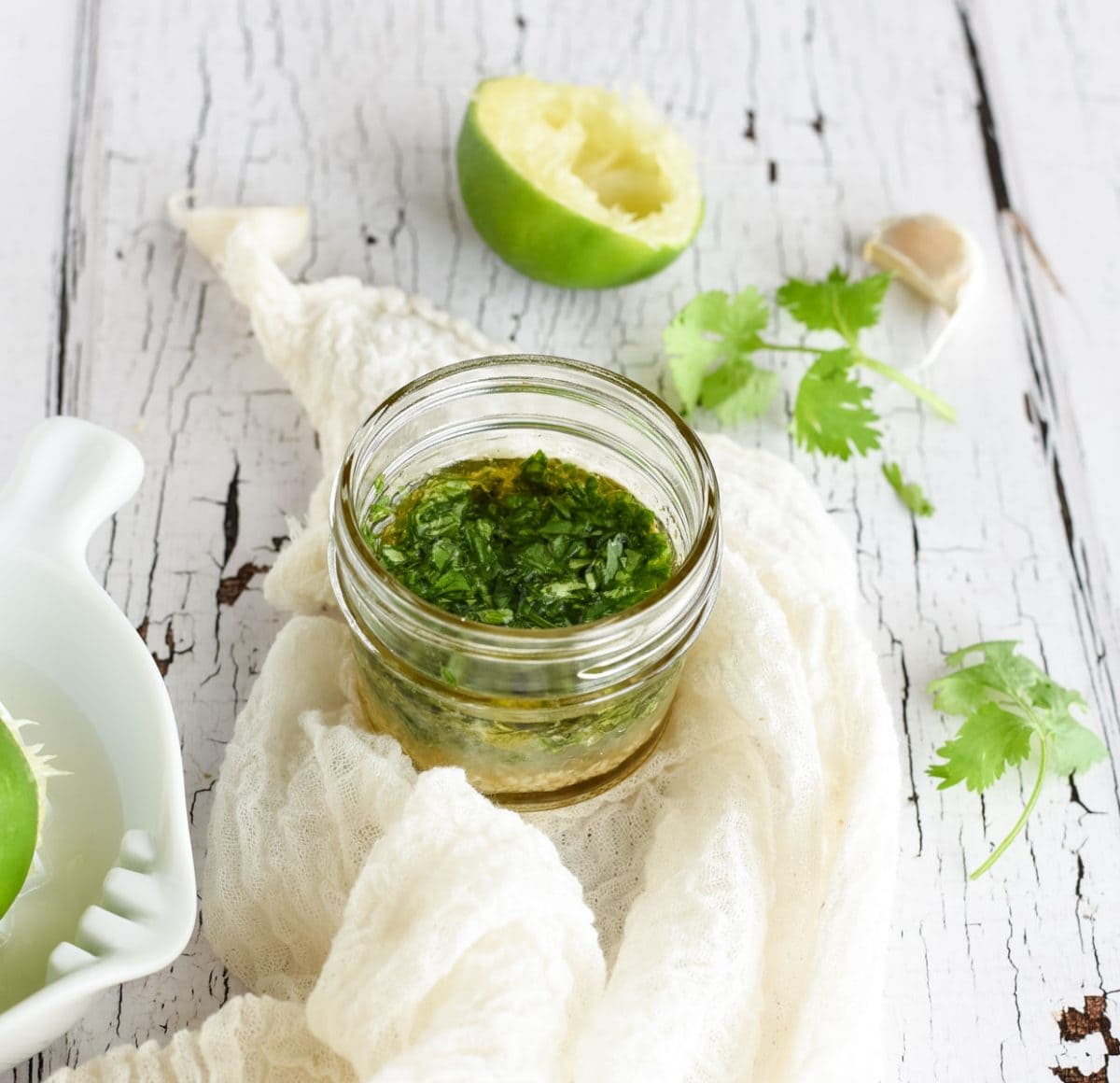 I don't mind being stuck in the kitchen since everyone always migrates there anyways (even in our tiny little kitchen nook), but I like to have the easy, no thinking needed tasks left so that I can actually pay attention to what people are saying and not feel stressed. Measuring out dressing ingredients isn't quite a no-brainer task. …