Healthy banana oat cookies are made without any flour, sugar, or unhealthy ingredients, but are still an incredibly tasty snack! They are easily customizable, make a great breakfast and are just as healthy as a bowl of oatmeal but MUCH more satisfying since they feel like a treat.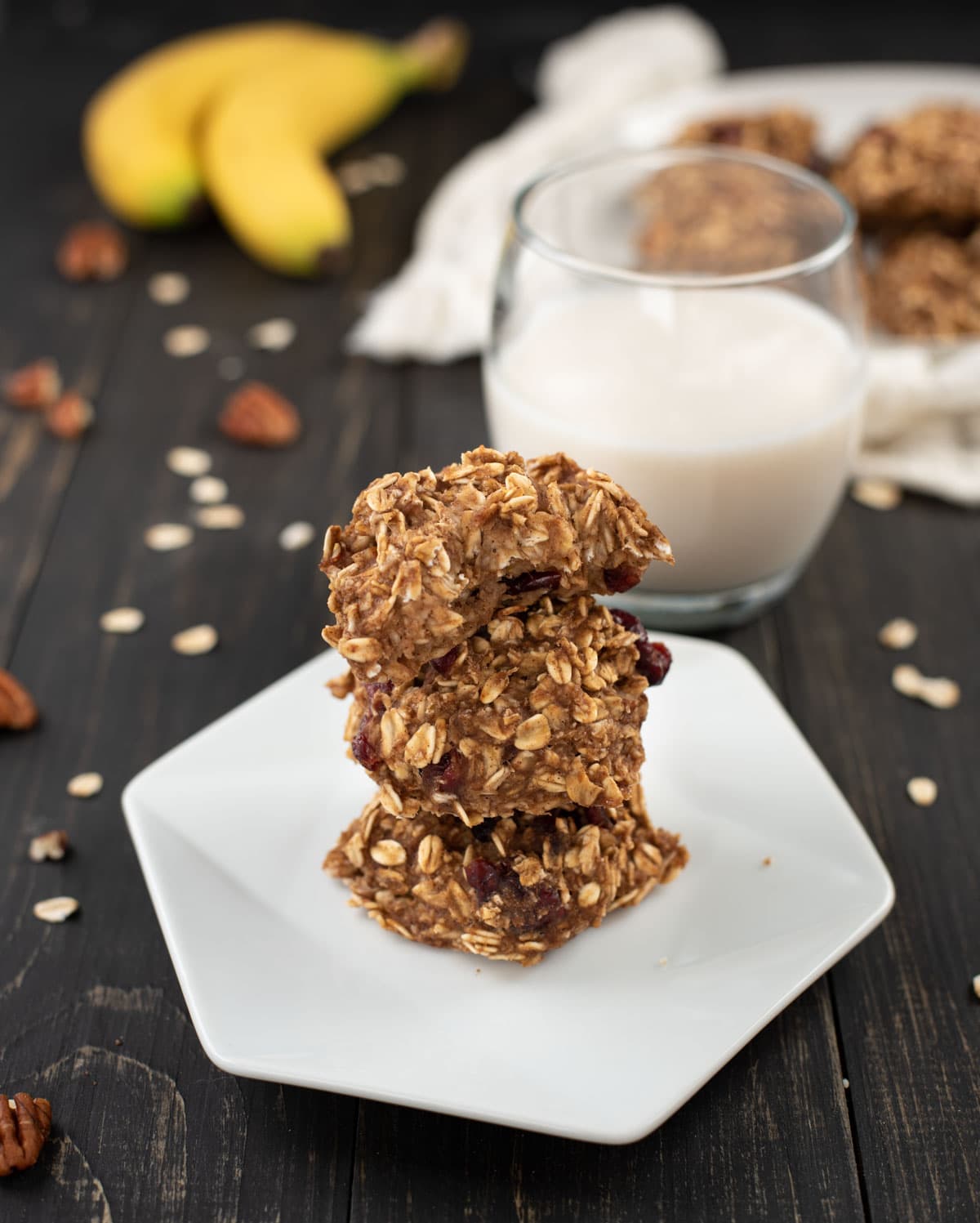 Calling these "cookies" may be a bit of a stretch, but hear me out. Doesn't calling them cookies make it feel more like a treat to eat these healthy little oat nuggets?  Maybe I'm just simple minded but it tricks me into thinking I'm getting something more decadent than an all out health bomb. Buuuttt, since these banana oat cookies are so super duper healthy, you can munch away and have two if you want. NBD. Not gonna lie, the ability to down more than one without adding lbs. to the booty is a major plus in my book right now. #pregnancyweight
I'm officially about 5 lbs. away from my pre-pregnancy weight and trying to keep things nutritious since I'm feeding more than myself. Snacks like these banana oat cookies have really been helping with this. Although my body is much different now, I'm honestly so proud of it after witnessing what it can do. I know it seems like a cliche post-pregnancy statement, but damn, there's something absolutely magical about creating life yourself. Like witnessing a science experiment happening within your body. When I look down and see a bit of pudge where there used to be abs, I truly would trade that any day for getting to cuddle this little babe day in and day out (someone please remind me of this when she's a teenager – thank you in advance).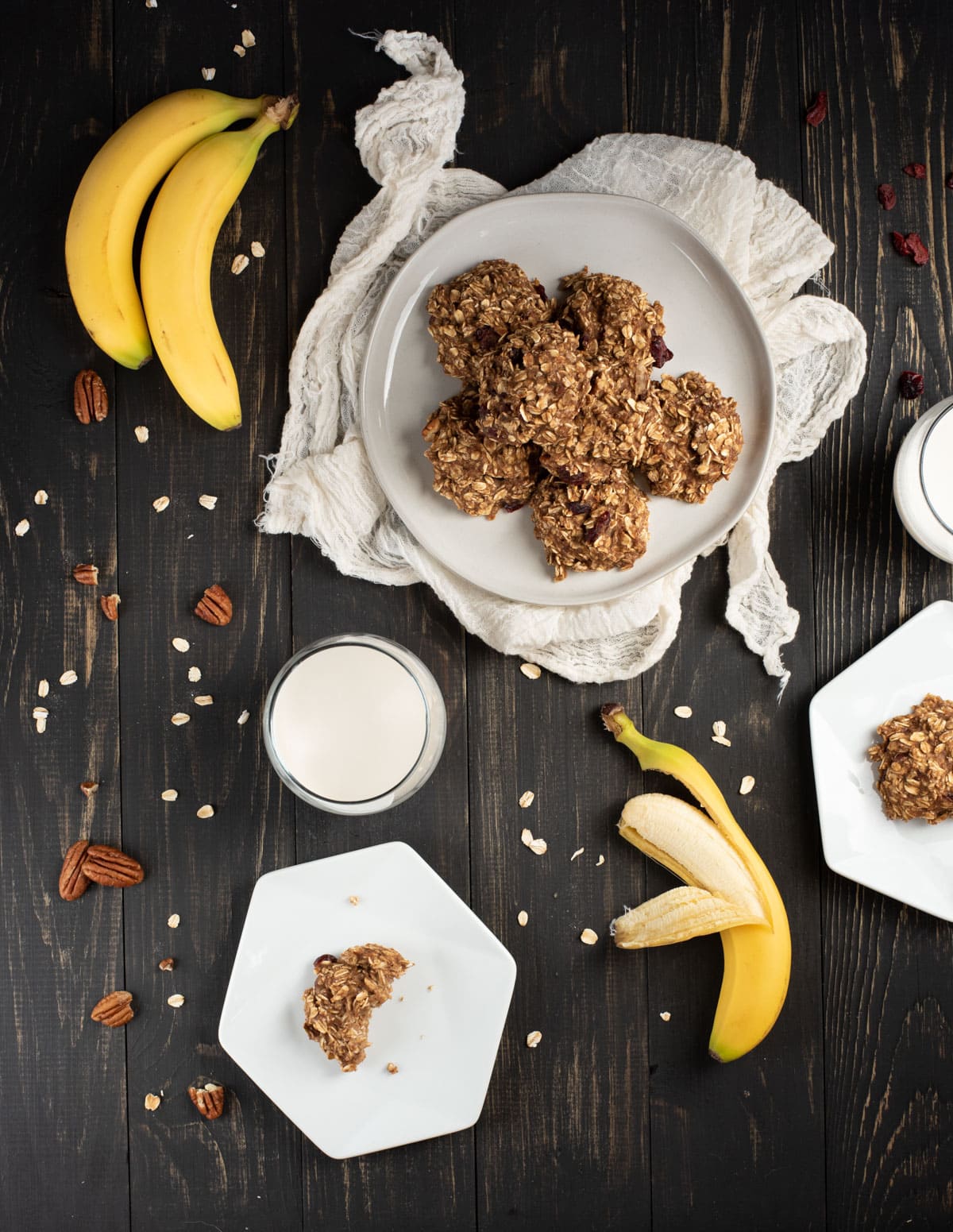 Having a daughter really has made me think and talk about my body in a different way. I was raised to embrace modesty, which in itself is not a bad thing at all, but there's often a lot of self depreciation that gets interlaced with being perceived as 'modest.' Instead of focusing on the last 5 lbs. of pudginess, why not focus on all the great stuff and form our sense of self around that instead? …