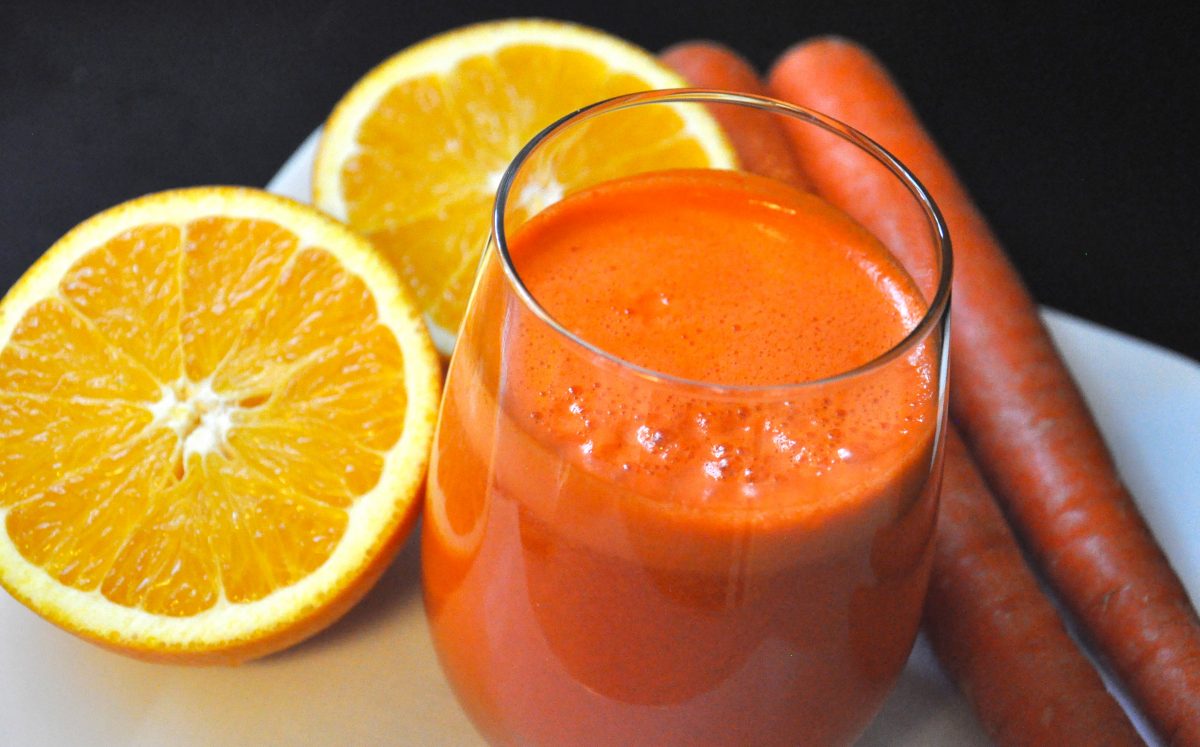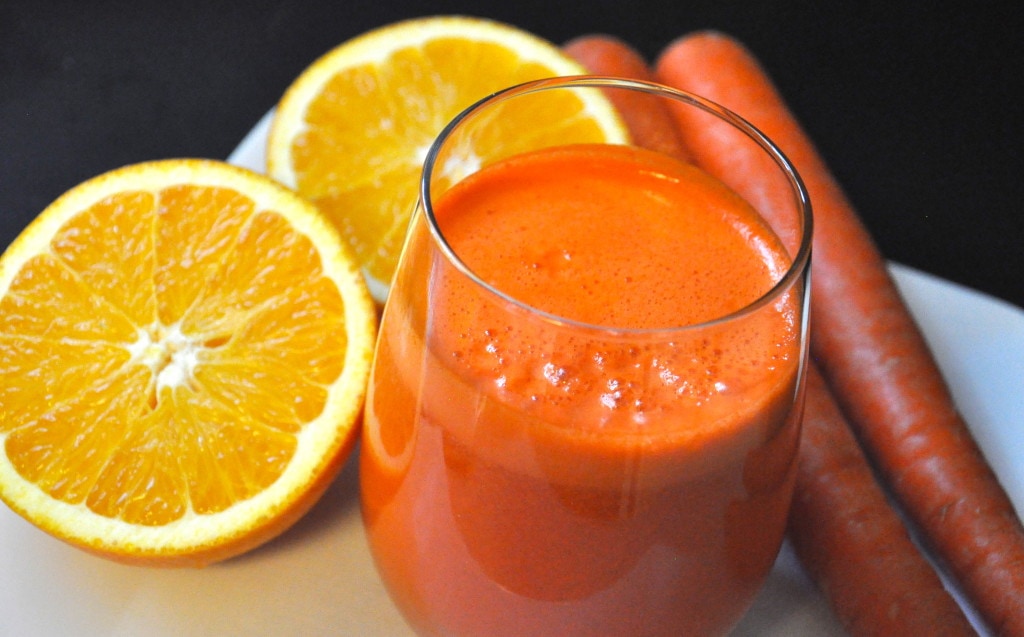 There's nothing like a crisp glass of carrot orange juice to kick-start a Monday morning and set the day off right. As you probably agree, Mondays are rough. The weekend starts with bright optimism, which morphs into the bittersweetness of Sunday night, knowing that a Monday morning is only a sleep away. *sigh* I always stay up late on Sundays with the unfounded rationale that somehow prolonging the weekend by an extra hour or two will be worth feeling sluggish and tired the next morning (word to the wise: it never is).
Well this weekend was different in a lot ways. When snow-pocalypse hit Portland last Thursday, I spent most of the next two days cooped up at home since my car just can't hang in this kind of weather. Luckily, I got rescued by a neighbor who took me on a store run.
We sat in the bar and most of us got burgers with truffle fries which were to die for. Seriously, when I die, this is what heaven would be like for me – this burger and an endless supply of truffle fries. It's that good.
So what does this have to do with carrot orange juice you ask? Well, knowing I would be snowed in again and not able to go to work this morning prolonged the bittersweetness of Sunday night a bit, and not having a commute gave me enough time to bust out the juicer and try to retroactively earn penance for my 2,000 calorie burger and french fries the day before. (I'd like to think it works that way so please don't crush my fantasy)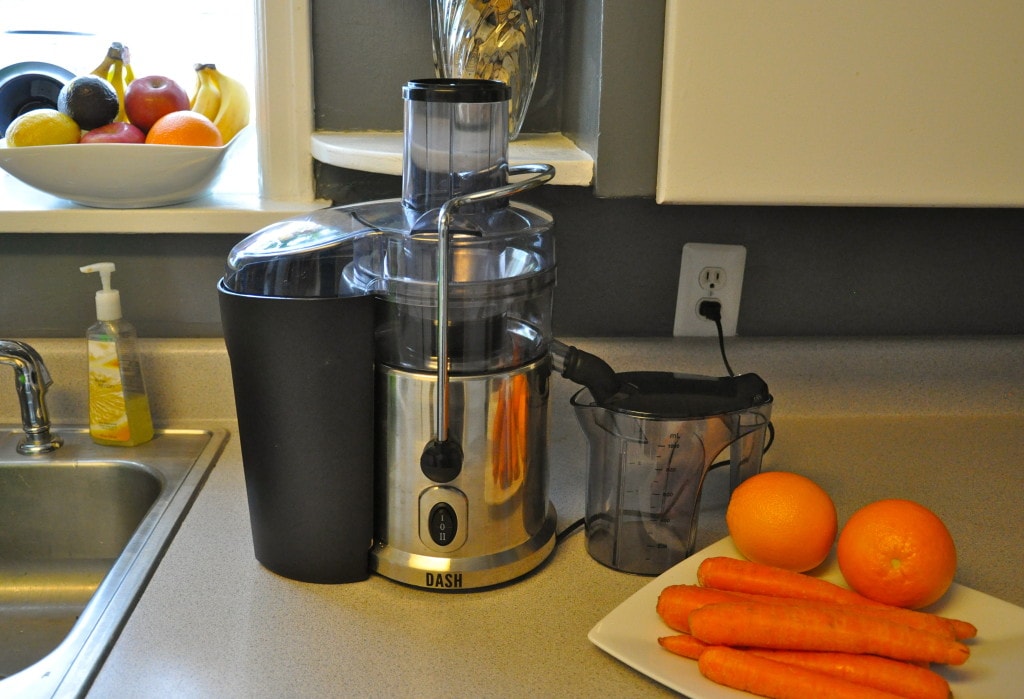 I admit, I am not a pro-juicer by any means and in the year I've had this thing I could count the number of times I've used it on one hand. I lug it out of a storage closet, give it a good wipe down, and about half way through doing this, I wonder why I even started this crazy juicing notion in the first place… but then I taste it.
This carrot orange juice is so fresh and crisp – store bought juice can't even begin to compare to this! Who would have thought that oranges and carrots would be so delightful together? This stuff is like nectar of the gods and incorporating vegetables in juices and smoothies helps bring the calorie load down while packing in extra nutrients. I am not into juice fasting, but if I were, I can tell you that I would be working a ton of this into my regimen.
Although it seems like a pain, the whole process, including washing the juicer, only took me about 20 minutes – and that's with stopping to take pictures every other minute with a camera I barely know how to use. The normal person could easily accomplish making juice in 5 minutes with another 5 for cleanup. It really is that easy. Also, I only used a pound of carrots because that is all I had, but you can easily scale this up and adjust the proportions to your liking.
Crisp citrus meets the health benefits of carrots in this refreshing carrot orange juice.
Instructions
Wash carrots and peel oranges. Load carrots and orange pieces into juicer and run until all pieces have been pulverized and juice has been extracted. Stir juice before serving.
Nutrition
Calories: 103kcal | Carbohydrates: 25g | Protein: 2g | Fat: 1g | Saturated Fat: 1g | Sodium: 104mg | Potassium: 642mg | Fiber: 6g | Sugar: 15g | Vitamin A: 25455IU | Vitamin C: 55.4mg | Calcium: 85mg | Iron: 0.5mg