These mini broccoli cheddar egg muffins are just like crustless quiches – fancy but easy as can be! Each one has over 4 grams of protein and under 60 calories.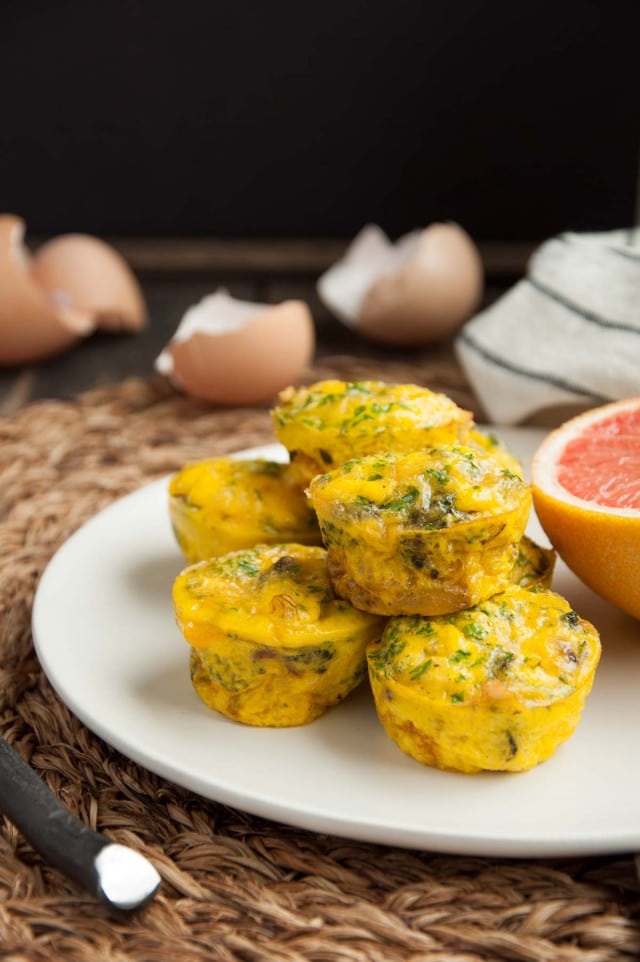 What do you do when you've got an excess of farm fresh eggs that you can't fathom letting go to waste?? Well, if you're an 'on the go' breakfast lover like me, you whip up a batch of egg muffins on the weekend and eat them all week long. Multiple problems solved with one solution.
I think I've made my love for breakfast abundantly clear in past posts. Its purty much my fav meal without fail every time. Sweet breakfasts like this baked oatmeal definitely have their time and place, but savory is usually what I crave to start the day.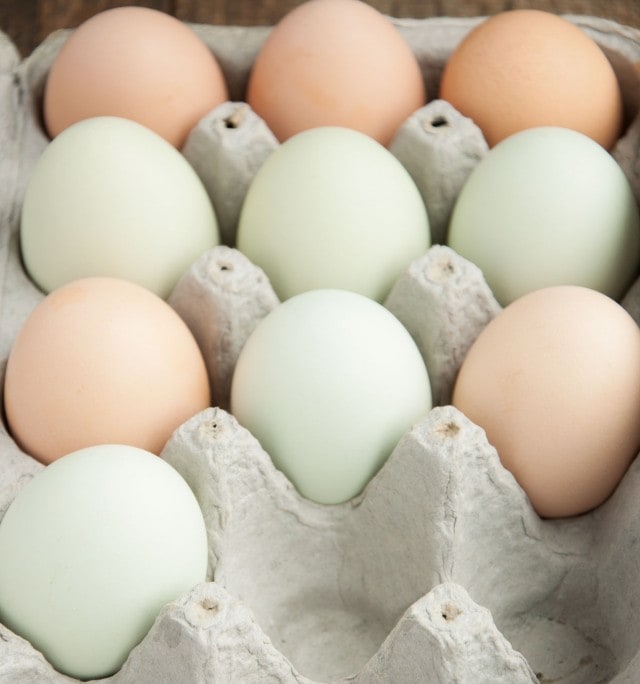 This egg muffin recipe is really pretty flexible in terms of ingredients. If you're short an egg, you can get away with adding a touch more milk. If you've got peppers, mushrooms, or any other tasty veggie – throw it in. I used broccoli and cheddar because its what I had on hand, but you can use whatever you want.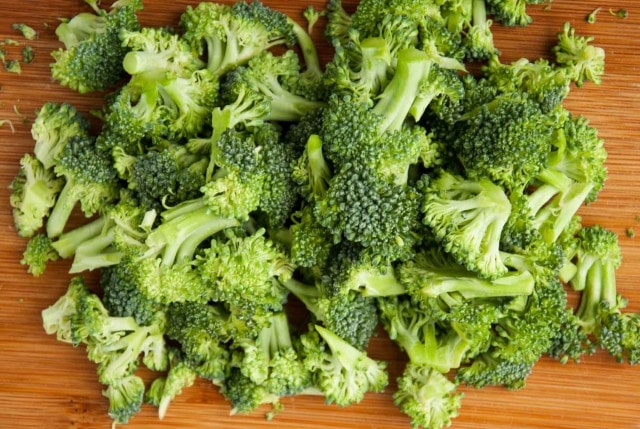 I also chose to make these meatless because, umm hello eggs. Eggs are nutritious and loaded with protein which will keep you full for hours. That being said, its totally cool to add a touch of ham or any other breakfast meat you want so desired. Me, I prefer to keep them vegetarian (for those of you herbivores that eat eggs) so I normally skip that altogether.
But, on the other hand, let's talk about cheese. I really don't think this recipe can be made cheese-less. It does A LOT for flavor, consistency, and overall devour-ability so please please leave it in.
Although not necessary, having a silicone muffin tray really helps with recipes like this. I used my Demarle version and they popped right out of the muffin cups, no problem at all. I know Demarle is craaaazy expensive though and I've never really seen much of a difference between it and the cheaper versions.
My little sis sold Demarle a few years back (think Mary Kay party style) so I've got a cupboard full that I got at a high discount, but I like my cheap silicone bakeware (like this) just as much and have plenty of that too. Nothing beats nonstick I tell ya.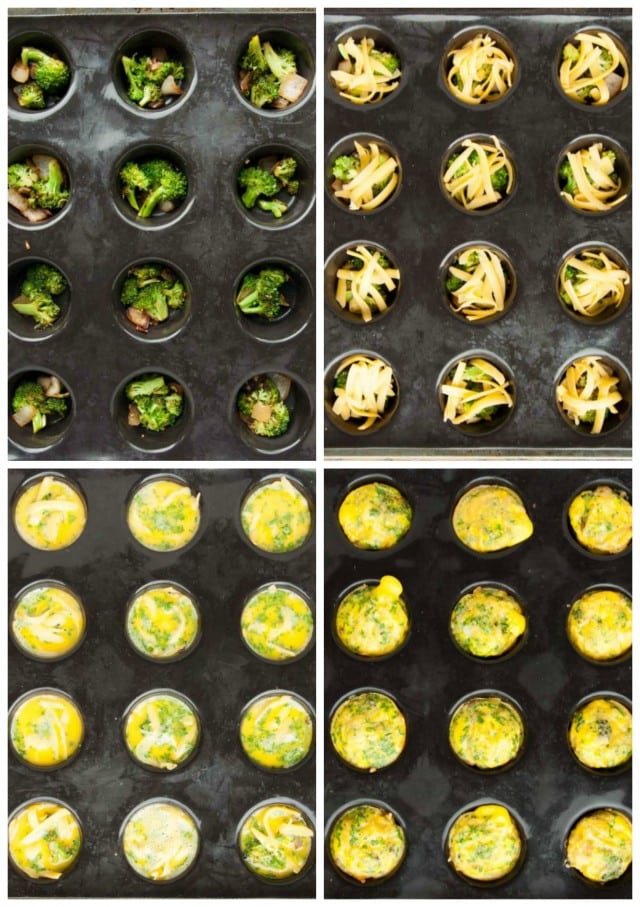 If you're not convinced though and want to stick to old faithful metal, just make sure to grease your regular muffin tin really well or these little suckers will stick when you go to pop them out.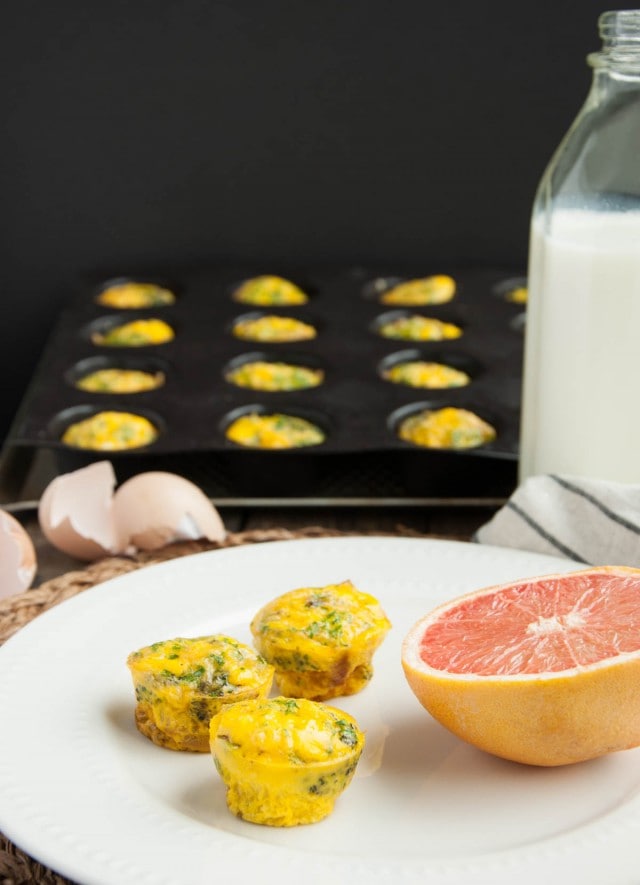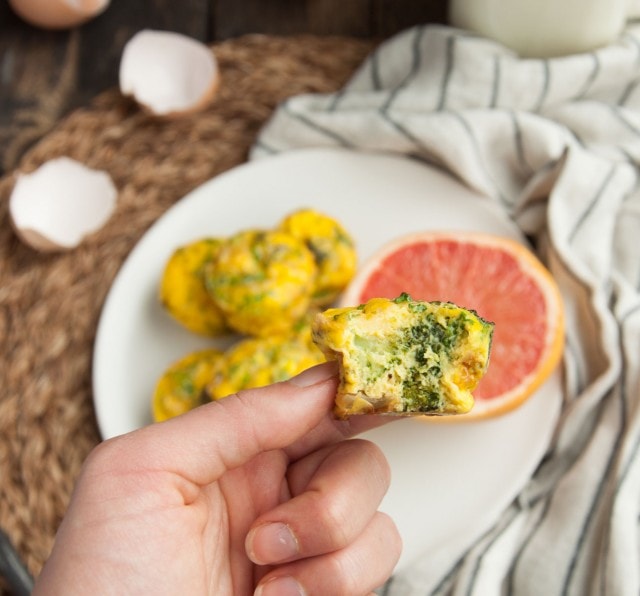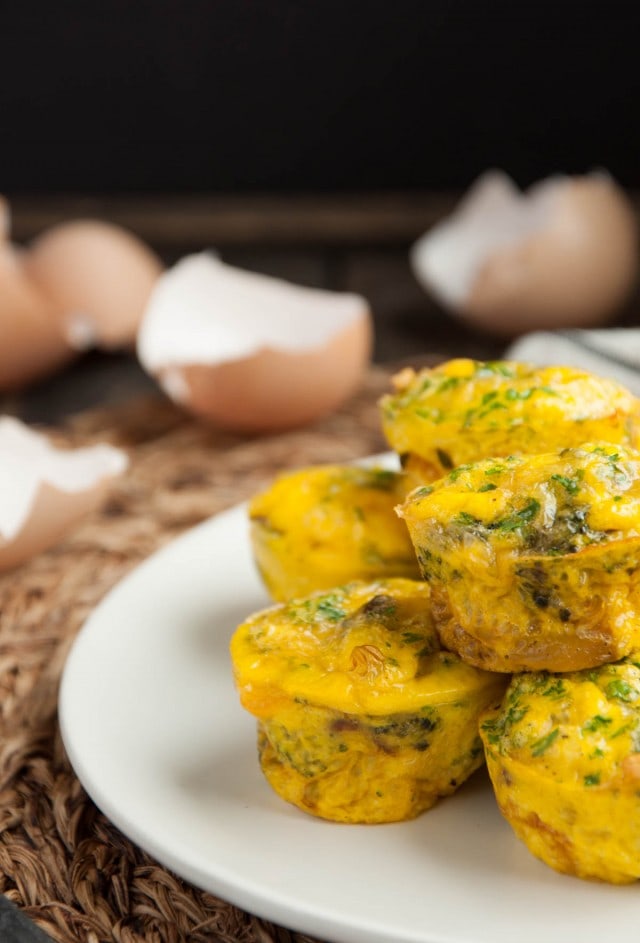 Another thing I love about these egg muffins is the re-heat-ability (hyphens mean that I can get away with calling that a word right? Good.). This makes 'em perfect for quick weekday mornings when breakfast is a 2 minute ordeal, with bonus points for being portable.
I microwaved mine for about 25 seconds which was perfect for my microwave, but you might want to do less the first time in yours to avid over heating. Pairing a couple of these with a piece of fruit rounds out the breakfast for maximum staying power.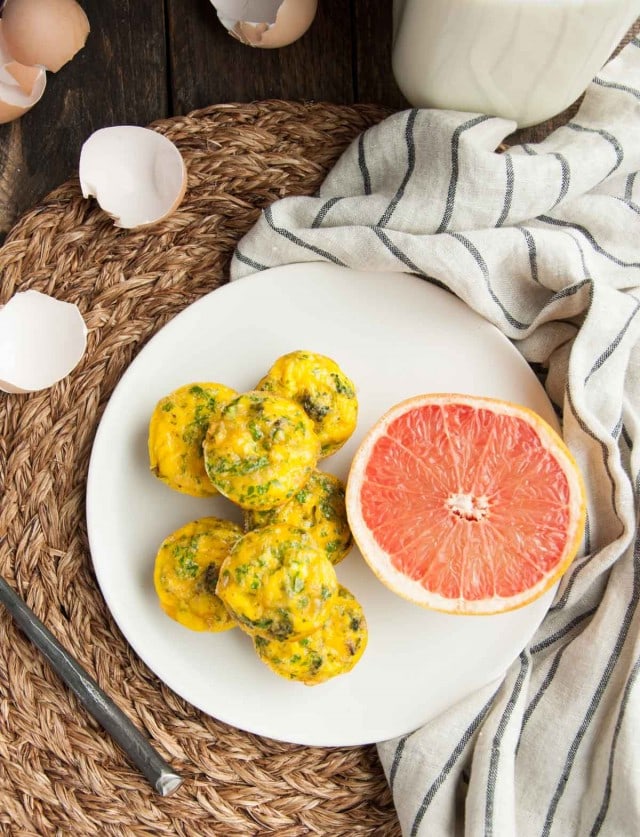 Bon appetit!
These mini broccoli cheddar egg muffins are just like crustless quiches - fancy but easy as can be! Each one has over 4 grams of protein and under 60 calories.
Ingredients
8 eggs
1/2 cup milk (I used 2%)
1 Tbsp. fresh parsley (chopped)
1/4 tsp. salt
1/4 tsp. black pepper
1 tsp. hot sauce (optional - I used Tapatio)
1 tsp. Dijon mustard
2 cups broccoli florets (chopped into bite sized pieces)
1 cup chopped onion
1 tsp. coconut oil (or other oil type)
1 tsp. minced garlic
1 cup shredded cheddar cheese
Instructions
Preheat oven to 375°F (190°C).

Heat oil in a small pan over medium heat. Add chopped onion and saute for 3-4 minutes until starting to turn translucent. Add broccoli and garlic and saute another 2-3 minutes to soften, stirring to evenly cook.

In a medium to large bowl, beat eggs and milk together using an electric mixer or wire whisk. Add parsley, salt, pepper, hot sauce, and mustard and beat to mix well.

If using a metal mini-muffin tin, grease each muffin cup with cooking spray or rub with oil (be thorough!). This step is not needed if using silicone cookware. If using silicone cookware, make sure to place a cookie sheet underneath to avoid spillage and make it each to remove later on.

Split veggie mixture between each prepared mini-muffin cup (each should be approximately 1/3 full).

Sprinkle cheese on top of veggies.

Pour beaten egg mixture over veggies, leaving a small amount of space at the top to avoid overflow while baking.

Place in oven and bake for 12 - 14 minutes until set. Don't over bake or eggs will be rubbery!

Remove from oven and let cool for 5-10 minutes before tracing around each egg muffin with a butter knife too loosen and remove from pan.

Serve immediately or store in an airtight container in the fridge and reheat using the microwave. These egg muffins will last for 4-5 days.
Nutrition
Calories: 122kcal | Carbohydrates: 4g | Protein: 8g | Fat: 8g | Saturated Fat: 4g | Cholesterol: 144mg | Sodium: 199mg | Potassium: 165mg | Fiber: 1g | Sugar: 2g | Vitamin A: 560IU | Vitamin C: 19.9mg | Calcium: 129mg | Iron: 1mg