This healthy curry chicken salad is a perfect snack or lunch, lightened up with grapes, yogurt, carrot, and some red pepper and pistachio for extra crunch.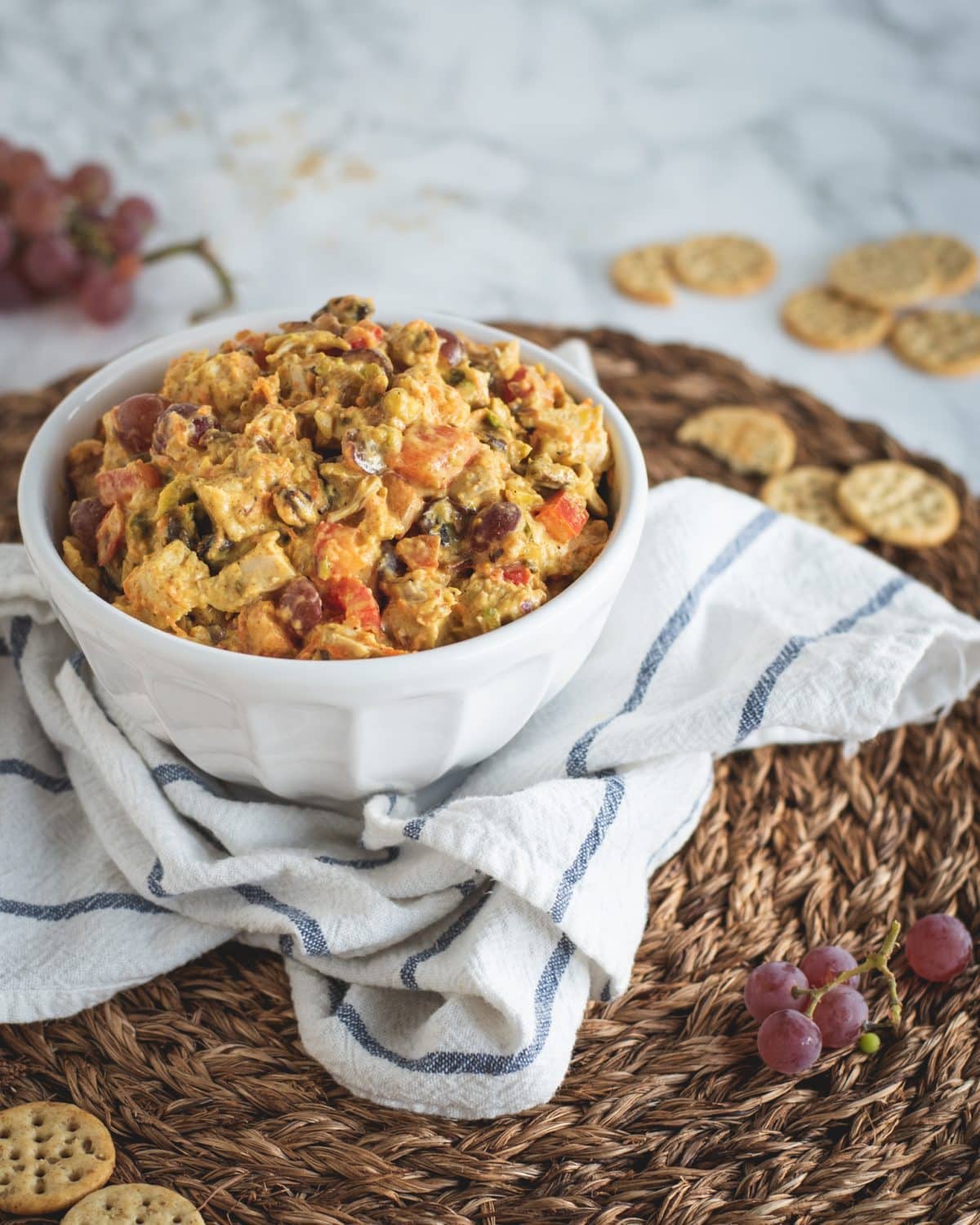 Now this is a recipe I just couldn't wait to share! I've made this curry chicken salad twice a week for the last month, that's how much I love it. Having protein rich salads pre-made in the fridge like this is great for eating healthy when days are busy and you can't be bothered with stopping to make food every time hunger strikes. Let's be honest - that's pretty much every day.
This recipe was entirely inspired by Trader Joe's chicken curry salad which I discovered earlier this summer and have been buying incessantly ever since... like any time I enter Trader Joe's. Beings that I have a TJ's five minutes from my house, I end up there all the time, and this salad was a permanent fixture in my fridge for a while. So, what's a food blogger to do? I had to try to copy it of course.
Luckily this recipe ended up pretty close so my craving can be satisfied without ever leaving the house. I've talked about my loathing of grocery shopping before so you may understand what a win that is for me.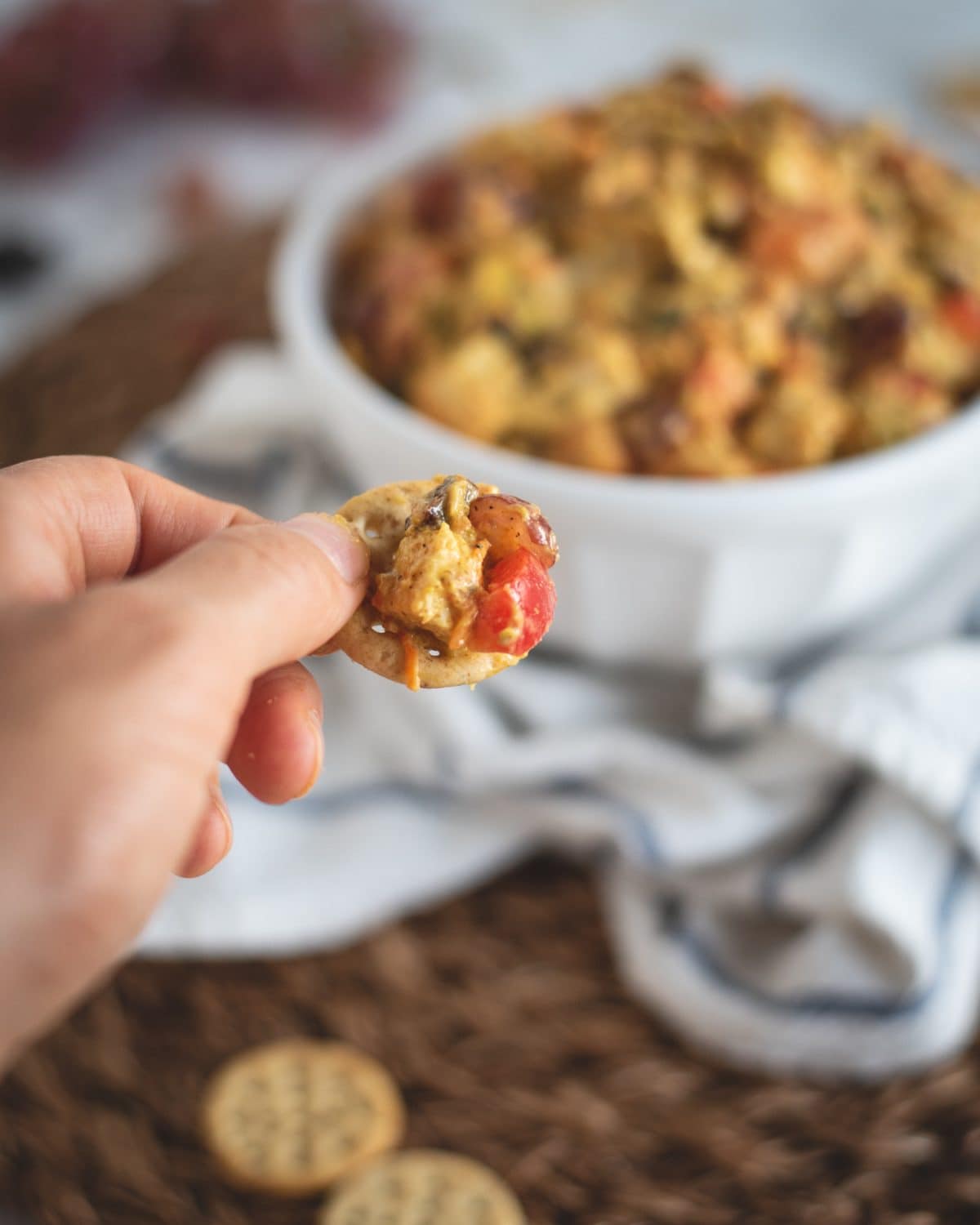 I lightened it up a little from the Trader Joe's version by using yogurt and adding in some extra veggies. The secret and most important ingredient in getting that same addicting taste is the mango chutney! It makes it so so tasty!
If you don't have a TJ's nearby, this chutney looks pretty similar and has good reviews on Amazon. It will still taste okay if you skip it, but the mango chutney adds depth and a unique twist to the flavor profile. I absolutely love the complexity it adds.
Also, another ingredient that is kind of unexpected - raisins. Before you go turning up your nose, hear me out! They're normally one of the most loathed dried fruits around. I cringe at the thought of them and avoid those dried little bites of nastiness at all costs. But, they're actually good here! Not just good, they're great. They loose their raiseny grossness and just add a pop of sweetness that simply can't be replicated by anything else. Trust me, I tried. ...