Welcome 2015! Is it just me or did last year really fly by? It feels like I was just sitting around drumming up cliche new year's resolutions last month, certainly not last year! 2014 was one of the more challenging years I have had in many ways, but also full of lots of exciting new things including starting this blog, creating and posting 65 healthy recipes, buying a new house, becoming a landlord for the old one, visiting Vietnam (I still owe you a post on this!), several awesome ski-cations, and all of the little moments that make life so awesome.
Regardless of the rough patches that popped up throughout the year, altogether I feel accomplished and lucky that I have been blessed with so many opportunities and great people in my life. Thank you all for being a part of it!
Even just five days in, I can tell that 2015 is going to be even better. I have some exciting career changes on the horizon, incredible new recipes, an exotic vacation, new nephews and nieces in the works, and all kinds stuff to look forward to. Before getting too far ahead of myself though, I'd like to take a few minutes to highlight some of the most popular recipes on Feasting Not Fasting in 2014.
2014 Reader Favorites
The most popular recipe by far was pork tenderloin carnitas which accounted for a chunk of the traffic to the site over the past few months. For good reason too - dem tacos are delicious! It was closely followed by the rest of the tasty recipes shown below.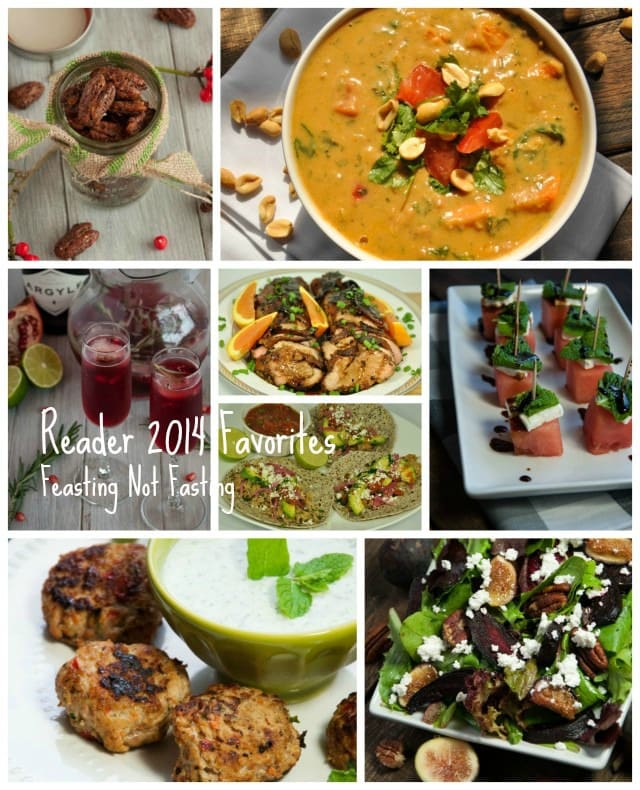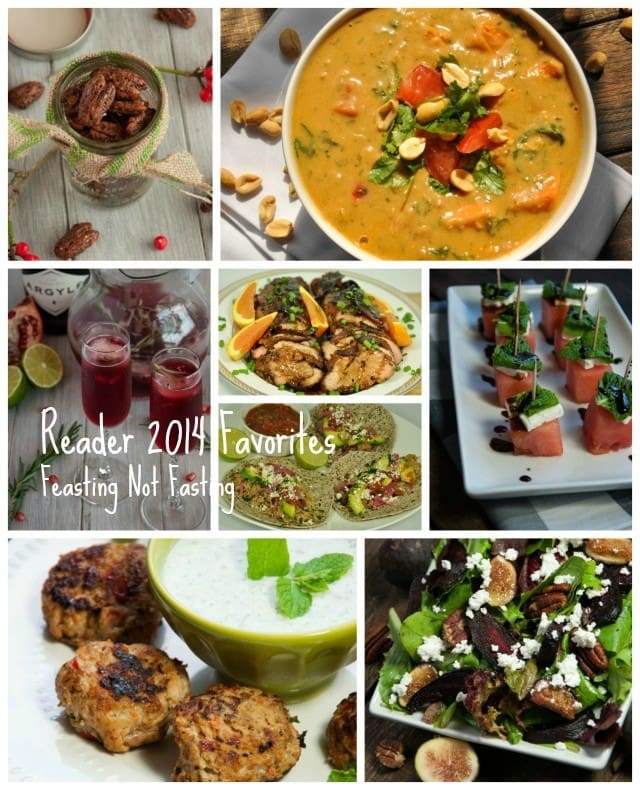 My 2014 Favorites
Although you, the readers are really the most important aspect of this site - I wanted to do a little recap on my favorite recipes from the past year. There were a few scrumptious items that flew under the radar (I'm talking about you sweet potato hash!) that need one last minute in the spotlight before moving onto the bigger and better menu planned for 2015.
Many thanks to everyone that visited Feasting Not Fasting over the past year!