Well, another year just flew by! Sure, 2016 had some hiccups (ahem, PEOTUS), but overall, it was a year of tremendous growth on both a personal and professional level for me. Before we get into the best recipes of 2016, its time for a quick personal recap.
In summary, at the end of 2015 I quit my energy-efficiency consulting job (a career I had been in for 10 years!), went to Africa, and then kicked off 2016 with a ski trip to Wistler, wedding in Costa Rica, major medical scare/ surgery, got a new job, quit that new job, got another new job in a totally new field (hello elevators), and am now just catching my breath after that whirlwind of a year.
To be completely honest with you guys, there were ups and some pretty severe downs. I certainly wasn't always at my best. I found it hard to blog about health and eating well when I wasn't doing great myself. Between that surgery and then the incredible amount of job changing that happened directly after, healthy eating went by the wayside… for months.
Between all the crazy changes, I had an insane number of house guests, bought a new property, and witnessed my husband killing it in his business. Despite the heartache, challenges, and general lack of hours in the day, I came out on top overall and had some major wins. I learned so incredibly much about myself and feel like I gained a decade of introspective wisdom by the time the year was over.
As far as the blog goes, its almost three years old! My baby's all grown up.😢
Stay tuned for a three year re-cap and sneak peak into the future later on this month. For now, let's touch base on the best recipes of 2016. In case you missed it, there were some good ones.
Reader Favorites from 2016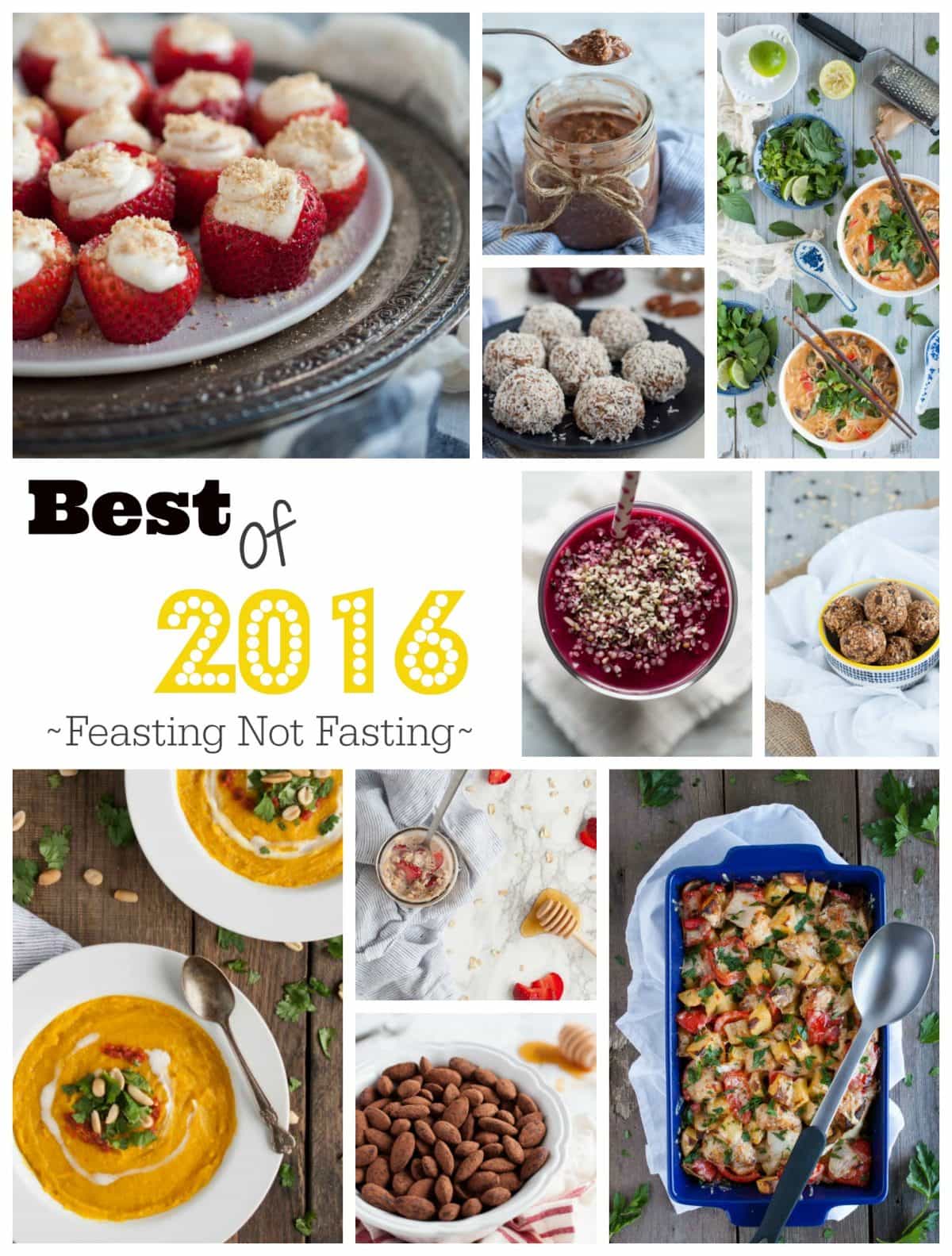 There's no arguing that my most popular recipes continue to be some of the oldies but goodies. Based on traffic alone, you all still loved my baked portobellos, sautéed spinach, and turkey cabbage rolls the best, hands down. But, we have some new contenders creeping into first place.
I determined the reader favorites by looking at which sites get visited the most and which recipes get pinned the most on Pinterest. This list is in order of the most popular – you all sure like your overnight oats and balls!
And you thought in 2017, I might be mature enough to stop the ball jokes. Quite the contrary dear friends. A whole new era of ball jokes has only just begun. Muhahaha.
I always find it funny that the recipes that get the most visits are rarely my favorite ones. I mean, they're good recipes, but they're rarely the ones that I'm excited about and can't wait to share (Thai curry soup aside – YUM). Anyways – I've prefaced this enough, here they are ladies and gents, the best recipes of 2016:
My Favorite Recipes from 2016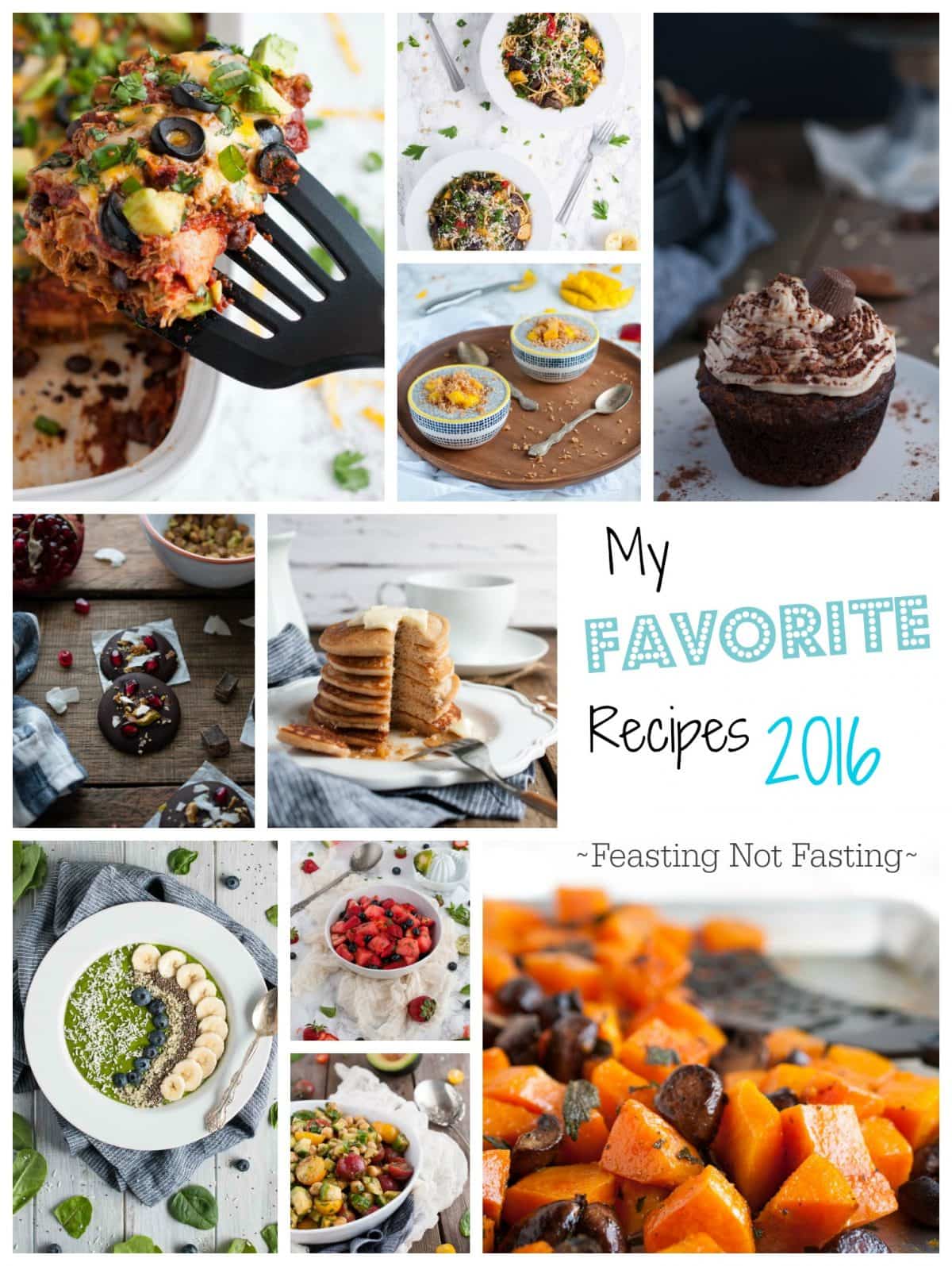 Although I respect the general opinion of the internet, I have a few favorites of my own that I don't want to go unnoticed. These recipes aren't listed in order of favoritism. I'd imagine that's like asking someone to pick their favorite kid. You just can't do it… out loud.
That being said, I'm a sucker for sweets so I adored those chocolate peanut butter cupcakes and the coconut chia pudding. My husband asks me to make the chia pudding at least once a month. This is saying something for a guy that made fun of me profusely for eating chia just a few years back. Oh my, we've come a long way dear.
Without further ado, here are my best recipes of 2016. This list focuses on the ones that just didn't get as much play as they should have.
Enjoy and Happy New Year!